automobile

au·to·mo·bile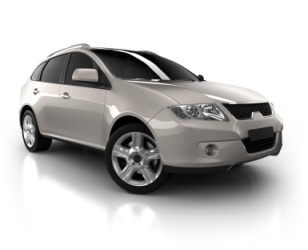 This is one type of automobile.
noun
The definition of an automobile is a means of transportation that usually has wheels and an engine.

A car is an example of an automobile.
---
automobile
a passenger vehicle, usually four-wheeled, propelled by an engine or motor that is part of it, esp. an internal-combustion engine, and meant for traveling on streets or roads; motorcar
Origin of automobile
Fr: see auto- and mobile
---
automobile
noun
A self-propelled passenger vehicle that usually has four wheels and an internal-combustion engine, used for land transport. Also called motorcar .
adjective
Of or relating to automobiles; automotive.
Origin of automobile
FrenchGreek
auto-
auto-
French
mobile
mobile
(
from
Old French; see
mobile
. )
Related Forms:
---
automobile

Noun
(plural automobiles)
(US, Canada) A type of vehicle designed to move on the ground under its own stored power and intended to carry a driver, a small number of additional passengers, and a very limited amount of other load. A car or motorcar.
Usage notes
The word automobile usually implies a car with seating for perhaps four or five passengers.
Verb
(third-person singular simple present automobiles, present participle automobiling, simple past and past participle automobiled)
(dated) To travel by automobile.
---
automobile - Computer Definition
---