poison

poi·son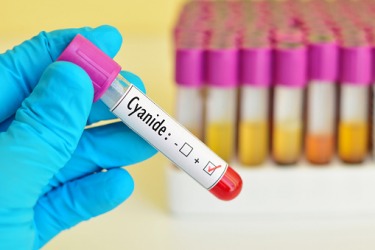 Cyanide is a poison that can be life threatening.
noun
The definition of a poison is a substance that destroys, makes sick or kills, or anything that is harmful to happiness.

An example of a poison is cyanide.
An example of a poison is a negative attitude that destroys a positive environment.
verb
Poison is defined as to give or put in a substance that destroys, makes sick or kills, or to corrupt a mind.

An example of poison is to pour lethal drugs into food.
An example of poison is to tell a child that they will never amount to anything; to poison the child's mind.
---
poison
a substance causing illness or death when eaten, drunk, or absorbed even in relatively small quantities
anything harmful or destructive to happiness or welfare, such as an idea, emotion, etc.
in a nuclear reactor, a substance, as boron, that readily absorbs thermal neutrons from a chain reaction, thereby decreasing the reactivity of a reactor core: it is used for safety or control

Chem.

a substance that inhibits or destroys the activity of a catalyst, enzyme, etc. or that interferes with or checks a reaction
Origin of poison
Old French from Classical Latin
potio
, potion
to give poison to; harm or destroy by means of poison
to put poison on or into
to influence wrongfully; corrupt: to poison someone's mind
---
poison
noun
A substance that causes injury, illness, or death, especially by chemical means.
Something destructive or fatal.
Chemistry A substance that inhibits another substance or a reaction: a catalyst poison.
transitive verb
poi·soned, poi·son·ing, poi·sons
To kill or harm with poison.
To put poison on or into: poisoning arrows; poisoned the drink.

a.

To pollute:

Noxious fumes poison the air.

See Synonyms at

contaminate

.

b. To have a harmful influence on; corrupt: Jealousy poisoned their friendship.

Chemistry & Physics To inhibit (a substance or reaction).
adjective
Poisonous.
Origin of poison
Middle English
from
Old French
from
Latin
pōtiō
pōtiōn-
drink
; see
pō(i)-
in Indo-European roots.
Related Forms:
---
poison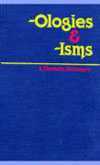 See also death; drugs; killing.
alexipharmac, alexipharmic
a remedy for or antidote against poison or infection. —
alexipharmic,
adj.
atropism
poisoning caused by atropine or belladonna.
barbiturism
a condition of chronic poisoning caused by excessive use of barbiturates.
botulism
a disease of the nervous system caused by botulin developments in spoiled foods eaten by animals and man; a variety of bacterial food poisoning.
cantharidism
a toxic condition caused by the misuse of the counterirritant and diuretic cantharides.
enriositatis
drunkenness or intoxication from alcohol, especially as an habitual state.
enterotoxemia
a condition in which the blood contains toxin from the intestines.
ergotism
a condition caused by eating rye or some other grain infected with ergot fungus or by an overdose of an ergot medicinal agent.
iophobia
an abnormal fear of poisons.
Cf. toxiphobia
.
mephitism
mephitic or carbon dioxide poisoning. —
mephitic, mephitical,
adj.
mithridatism
the production of immunity against the action of a poison by consuming it regularly in gradually larger doses.
mycetism
any of a variety of toxic conditions produced by poisonous mush-rooms. Also
mycetismus.
phosphorism
chronic phosphorus poisoning.
plumbism
an acute toxic condition caused by the absorption of lead into the body by skin contact, ingestion, or inhalation; lead poisoning. Also called
saturnism
.
plutonism
a poisoning caused by exposure to radioactive plutonium.
ptyalism
excessive salivation, usually associated with chronic mercury poisoning.
rodenticide
a substance that kills rodents.
salicylism
a toxic condition produced by excessive intake of salicylic acid, marked by vomiting and ringing in the ears.
salmonellosis
an illness caused by food tainted with certain species of salmonella bacteria.
sapremia, sapraemia
blood poisoning caused by putrefactive microorganisms in the bloodstream.
saturnism
plumbism.
septicemia
blood poisoning caused by pathogenic microorganisms and their toxic products in the bloodstream. —
septicemic, septicaemic,
adj.
stibialism
poisoning from antimony.
strychnism
a toxic condition caused by excessive use of strychnine.
tabacism
addiction to tobacco; poisoning from excessive use of tobacco. Also called
tabagism, tobaccoism
.
thebaism
Archaic.
a toxic condition produced by thebaine, a derivative of opium.
toxicology
the branch of medical science that studies the effects, antidotes, detection, etc., of poisons. —
toxicologist,
n.
—
toxicologie, toxicological,
adj.
toxiphobia
an abnormal fear of poisoning. Also called
toxicophobia
.
Cf. iophobia.
—
toxiphobe, toxiphobiac,
n.
tyrotoxism
poisoning caused by microbes in stale cheese or milk.
urotoxy, urotoxia
1.
the toxicity or toxic content of urine.
2.
the unit used in measuring the toxicity of urine, a quantity sufficient to kill an animal weighing one kilogram. —
urotoxic,
adj.
---
poison

Noun
(plural poisons)
Something that harms a person or thing.

Gossip is a malicious poison.
Verb
(third-person singular simple present poisons, present participle poisoning, simple past and past participle poisoned)
Origin
From Old French poison, from Latin pōtio, pōtiōnis, from pōtō. See also potion and potable.
See also:
poisson
---