meaning

mean·ing
noun
The definition of meaning is what is intended to be, referred to or understood.

An example of meaning is someone explaining the intention behind what they said.
---
meaning
what is meant; what is intended to be, or in fact is, signified, indicated, referred to, or understood: the meaning of a foreign phrase
the practical or essential significance of some concept or quality: a spoiled child who doesn't know the meaning of hard work

Archaic

intention; purpose
that has meaning; significant; expressive
intending; having purpose
---
meaning
noun
a. The denotation, referent, or idea associated with a word or phrase: How many meanings does the word "dog" have?

b. Something that is conveyed or intended, especially by language; sense or significance: The writer's meaning was obscured by convoluted prose.

An interpreted goal, intent, or end: "The central meaning of his pontificate is to restore papal authority" ( Conor Cruise O'Brien )
A sense of importance or purpose: When he became a teacher, he felt that his life had meaning.
adjective
Disposed or intended in a specified manner. Often used in combination: a well-meaning fellow; ill-meaning intentions.
Full of meaning; expressive: gave me a meaning look.
---
meaning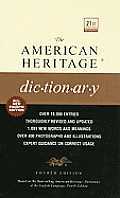 meaning
acceptation
import
sense
significance
signification
These nouns refer to the idea conveyed by something, such as a word, action, gesture, or situation:
Synonyms are words with the same or nearly the same meaning. In one of its acceptations

value

is a technical term in music. The import of his statement is ambiguous. The term

anthropometry

has only one sense. The significance of a green traffic light is widely understood. Linguists have determined the hieroglyphics' signification.
---

---