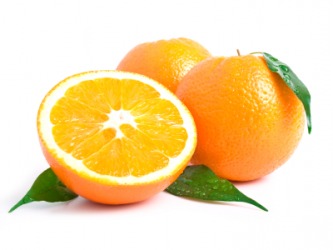 These are objects.
noun
The definition of an object is a goal or anything that is visible.

An example of object is the reason that something was done.
An example of object is an orange.
verb
Object is defined as to reason or argument against something.

An example of object is to protest product testing on animals.
---
object
a thing that can be seen or touched; material thing that occupies space
a person or thing to which action, thought, or feeling is directed
what is aimed at; purpose; end; goal
a cause for concern: used in negative constructions: money is no object

Gram.

a noun or other substantive that directly or indirectly receives the action of a verb, or one that is governed by a preposition: in "Give me the book," "book" is the direct object and "me" is the indirect object

Philos.

anything that can be known or perceived by the mind
Origin of object
Middle English from Medieval Latin
objectum,
something thrown in the way from Classical Latin
objectus,
a casting before, that which appears, origin, originally past participle of
objicere
from
ob-
(see ob-) +
jacere,
to throw: see jet
Archaic

to oppose
to thrust in; interpose
to expose
to bring forward as a reason, instance, etc.; adduce

to put forward in opposition; state by way of objection: it was objected that the new tax law was unfair
to put forward an objection or objections; enter a protest; be opposed
to feel or express disapproval or dislike
---
object
noun
Something perceptible by one or more of the senses, especially by vision or touch; a material thing.

a. A focus of attention, feeling, thought, or action: a product that was so bad it became an object of derision.

b. A limiting factor that must be considered: Since money is no object, let's eat at that fancy place.

The purpose, aim, or goal of a specific action or effort: the object of the game. See Synonyms at intention.
Grammar

a. A noun, pronoun, or noun phrase that receives or is affected by the action of a verb within a sentence.

b. A noun or substantive governed by a preposition and typically following it.

Philosophy Something intelligible or perceptible by the mind.
Computers

a. A discrete item than can be selected and maneuvered, such as an onscreen graphic.

b. In object-oriented programming, a structure that combines data and the procedures necessary to operate on that data.
verb
ob·ject·ed, ob·ject·ing, ob·jects
verb
intransitive
To present a dissenting or opposing argument; raise an objection: objected to the testimony of the witness.
To be averse to or express disapproval of something: objects to modern materialism.
verb
transitive
To put forward in or as a reason for opposition; offer as criticism: They objected that discipline was lacking.
Origin of object
Middle English
from
Old French
from
Medieval Latin
obiectum
thing put before the mind
from neuter past participle of
Latin
obicere
to put before, hinder
ob-
before, toward
; see
ob-
.
iacere
to throw
; see
yē-
in Indo-European roots.
V., from
Middle English
obiecten
from
Old French
objecter
from
Latin
obiectāre
frequentative of
obicere
Related Forms:
---
object

Noun
(plural objects)
(grammar) The noun phrase which is an internal complement of a verb phrase or a prepositional phrase. In a verb phrase with a action verb, it is typically the receiver of the action.
A person or thing toward which an emotion is directed.

Mary Jane had been the object of Peter's affection for years.
The convertible, once object of his desire, was now the object of his hatred.

(computing) In object-oriented programming, an instantiation of a class or structure.
Verb
(third-person singular simple present objects, present participle objecting, simple past and past participle objected)
(intransitive) To disagree with something or someone; especially in a Court of Law, to raise an objection.

I object to the proposal to build a new airport terminal.

Addison

Others object the poverty of the nation.

Whitgift

The book [...] giveth liberty to object any crime against such as are to be ordered.

Hooker

some strong impediment or other objecting itself

Alexander Pope

Pallas to their eyes / The mist objected, and condensed the skies.
---
object - Computer Definition
(1) A self-contained module of data and its associated processing. Objects are the software building blocks of object technology. See object-oriented programming.
(2) In a compound document, an independent block of data, text or graphics that was created by a separate application.
---