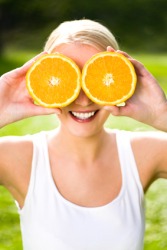 Nonsense behavior can be fun.
noun
Nonsense is defined as words that have no actual meaning, behavior that is silly and foolish or is a word used to express disagreement.

Silly and meaningless baby talk is an example of nonsense.
Behaving in a silly and foolish manner is an example of nonsense.
When someone says you are mean and you want to disagree, this is an example of a situation where you might say "Nonsense, I am very nice."
---
nonsense
words or actions that convey an absurd meaning or no meaning at all
things of relatively no importance or value; trivialities
impudent, foolish, or evasive behavior
Origin of nonsense
non- + sense
designating or of syllables or words arranged arbitrarily and without meaning
of or designating verse, poetry, or other literary composition consisting of words or syllables that convey an absurd meaning or no meaning at all
how foolish; how absurd: an exclamation of impatience, contradiction, contempt, etc.
---
nonsense
noun
Words or signs having no intelligible meaning: a message that was nonsense until decoded.
Subject matter, behavior, or language that is foolish or absurd.
Extravagant foolishness or frivolity: a clown's exuberant nonsense.
Matter of little or no importance or usefulness: a chatty letter full of gossip and nonsense.
Insolent talk or behavior; impudence: wouldn't take any nonsense from the children.
adjective
Genetics Of or relating to a mutation in a structural gene that changes a nucleotide triplet into a stop codon, thus prematurely terminating the polypeptide chain during protein synthesis.
interjection
Used to express disagreement or exasperation.
---
nonsense

Noun
(usually uncountable, plural nonsenses)
Letters or words, in writing or speech, that have no meaning or seem to have no meaning.

After my father had a stroke, every time he tried to talk, it sounded like nonsense.

An untrue statement.

He says that I stole his computer, but that's just nonsense.

Something foolish.
(literature) A type of poetry that contains strange or surreal ideas, as, for example, that written by Edward Lear.
(biology) A damaged DNA sequence whose products are not biologically active, that is, that does nothing.
Verb
(third-person singular simple present nonsenses, present participle nonsensing, simple past and past participle nonsensed)
To make nonsense of
To attempt to dismiss as nonsense.
(intransitive) To joke around, to waste time
---