tone

tone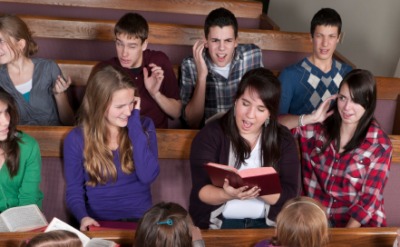 The tone of this girl's singing is off-key.
noun
The definition of a tone is a sound in terms of its quality, pitch, origin or power.

An example of tone is off-key.

Tone is the quality or implied meaning of something that is said.

An example of tone is sarcasm.
verb
Tone means to soften or reduce, particularly in artistic terms.

An example of tone is to add white eyeshadow to black eyeshadow so that it is not so harsh.

Tone is defined as to strengthen or firm up.

An example of tone is to lift weights every day to build muscle.
---
tone
a vocal or musical sound
its quality

an intonation, pitch, modulation, etc. of the voice that expresses a particular meaning or feeling of the speaker: a tone of contempt
a certain attitude on the part of a speaker or writer conveyed by way of word choice, sentence structure, etc.: the friendly tone of her letter
normal resilience or elasticity: rubber that has lost its tone

the prevailing or predominant style, character, spirit, trend, morale, or state of morals of a place or period: the cultured tone of their house
distinctive style; elegance: paintings that lent the room tone

a quality or value of color; tint; shade
any of the slight modifications of a particular color; hue: three tones of green

Linguis.

the relative height of pitch with which a syllable, word, etc. is pronounced
the relative height of pitch that is a phoneme of a language and distinguishes meaning, as in the tone languages

Music

a sound that is distinct and identifiable by its regularity of vibration, or constant pitch (as distinguished from a noise), and that may be put into harmonic relation with other such sounds
the simple or fundamental tone of a musical sound as distinguished from its overtones
any one of the full intervals of a diatonic scale; whole step
any of several recitation melodies used in singing the psalms in plainsong

Painting

the effect produced by the combination of light, shade, and color

Physiol.

the condition of an organism, organ, or part with reference to its normal, healthy functioning
the normal tension, or resistance to stretch, of a healthy muscle, independent of that caused by voluntary innervation; tonus
Origin of tone
Middle English from Old French and L: Old French
ton
from Classical Latin
tonus
, a sound from Classical Greek
tonos
, a stretching, tone from
teinein
, to stretch: see thin
transitive verb
toned

,

ton′ing
Rare

intone
to give a tone to; specif., to give the proper or desired tone to (a musical instrument, a painting, etc.)
to change the tone of

Photog.

to change or alter the color of (a print) by chemical means
tone down
to give a lower or less intense tone to
to become softened
to make (something written or said) less harsh or more moderate
tone up
to give a higher or more intense tone to
to become strengthened or heightened
---
tone
noun
Music

a. A sound of distinct pitch, quality, and duration; a note.

b. The interval of a major second in the diatonic scale; a whole step.

c. A recitational melody in a Gregorian chant.

a. The quality or character of sound.

b. The characteristic quality or timbre of a particular instrument or voice.

a. The pitch of a word used to determine its meaning or to distinguish differences in meaning.

b. The particular or relative pitch of a word, phrase, or sentence.

Manner of expression in speech or writing: took an angry tone with the reporters.
A general quality, effect, or atmosphere: a room with an elegant tone.

a. A color or shade of color: light tones of blue.

b. Quality of color: The green wallpaper had a particularly somber tone.

The general effect in painting of light, color, and shade.
Physiology

a. The normal state of elastic tension or partial contraction in resting muscles.

b. Normal firmness of a tissue or an organ.
verb
toned, ton·ing, tones
verb
transitive
To give a particular tone or inflection to.
To soften or change the color of (a painting or photographic negative, for example).
To sound monotonously; intone.
To make firmer or stronger. Often used with up : exercises that tone up the body.
verb
intransitive
To assume a particular color quality.
To harmonize in color.
Phrasal Verbs:
tone down
To make less vivid, harsh, or violent; moderate.
Origin of tone
Middle English
ton
from
Old French
from
Latin
tonus
from
Greek
tonos
string, a stretching
; see
ten-
in Indo-European roots.
---
tone

---