smell

smell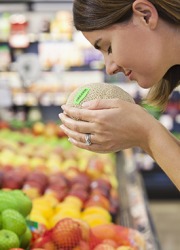 Becky smells the cantaloupe to determine it's ripeness.
noun
Smell is the sense by which people take in scents through their nose, or an odor or the act of sensing or giving off an odor.

An example of smell is how people sniff out what is cooking in the kitchen.
An example of a smell is the scent of homemade cookies.
verb
To smell is defined as to take in or give off a scent.

An example of to smell is to breathe in the scent of fresh flowers.
---
smell
transitive verb
smelled

or

Brit.

smelt

,

smell′ing
to be or become aware of by means of the nose and the olfactory nerves; detect the scent or odor of
to sense the presence or existence of: to smell trouble
to test by the scent or odor; sniff: smell the milk to tell if it's sour
Origin of smell
Middle English
smellen
from Old English an unverified form
smyllan
from Indo-European base an unverified form
smel-
, to burn slowly from source smolder: basic sense "to give off smoke"
to use the sense of smell; sniff: often with at or of

to have or emit a scent or odor: flowers that do not smell
to have or emit an unpleasant odor; stink

to have the odor or a suggestion (of): breath that smells of garlic

Informal

to lack ability, worth, etc.; be of poor quality
to be foul, corrupt, mean, etc.
that one of the five senses of the body by which a substance is perceived through the chemical stimulation of the olfactory nerves in the nasal cavity by particles given off by that substance
the characteristic stimulation of any specific substance upon the olfactory nerves; odor; scent
an act of smelling
that which suggests the presence or existence of something; trace; suggestion
Origin of smell
ME
smel
smell out
to look for or find by or as by smelling
smell up
Informal
to cause to stink
---
smell
noun
a. The sense, located in the nasal cavities of mammals and relying on the olfactory nerves, by which molecules borne in a fluid such as air can be perceived; the olfactory sense.

b. A similar sense in other animals, as insects' ability to perceive air-borne molecules with their antennae.

The act or an instance of smelling: got a smell of the pie.

a. A quality of something that is perceived by the sense of smell; an odor: the smell of a barn.

b. A distinctive enveloping or characterizing quality; an aura or trace: the smell of success.
verb
smelled,
or
smelt
smell·ing, smells
verb
transitive
a. To perceive (an odor) by the sense of smell.

b. To perceive or detect (something) by a chemosensory organ, such as an antenna.

To inhale the air near (something); sniff: smiled as she smelled the rose.
To detect or discover, as by intuition or inference: We smelled trouble ahead. The committee tried to smell out corruption in law enforcement.
verb
intransitive
To use the sense of smell.
To sniff: The dog was smelling around the bed.

a. To have or emit an odor: "The breeze smelled exactly like Vouvray—flowery, with a hint of mothballs underneath" ( Anne Tyler )

b. To have or emit an unpleasant odor; stink: This closet smells.

a. To be suggestive; have a touch of something: a remark that smells of sanctimony.

b. To appear to be dishonest or corrupt: The political situation is starting to smell.
Origin of smell
Middle English
smel
of unknown origin
---
smell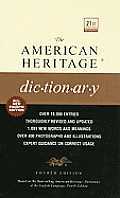 ---

Noun
(countable and uncountable, plural smells)
A sensation, pleasant or unpleasant, detected by inhaling air (or, the case of water-breathing animals, water) carrying airborne molecules of a substance.

I love the smell of fresh bread.
Usage notes
Adjectives often applied to "smell": sweet, good, nice, great, pleasant, fresh, fragrant, bad, foul, unpleasant, horrible, terrible, awful, nasty, disgusting, funny, strange, odd, sour, funky, metallic, stinky, rotten, rancid, putrid, rank, fishy.
Verb
(third-person singular simple present smells, present participle smelling, simple past and past participle smelled or smelt)
To sense a smell or smells.

I can smell fresh bread.
Smell the milk and tell me whether it's gone off.

(intransitive) To have a particular smell, whether good or bad; if descriptive, followed by "like" or "of".

The roses smell lovely.
His feet smell of cheese.
The drunkard smelt like a brewery.

(intransitive, without a modifier) To smell bad; to stink.

You smell.

(intransitive, figuratively) To have a particular tincture or smack of any quality; to savour.

A report smells of calumny.
Usage notes
The sense "to smell bad, stink" is considered by some to be an incorrect substitute for stink.
Origin
From Middle English smellen, smillen, smyllen, smullen, from Old English *smyllan, *smiellan ("to smell, emit fumes"), from Proto-Germanic *smuljanÄ…, *smaljanÄ… ("to glow, burn, smoulder"), from Proto-Indo-European *smelÉ™- ("to burn, smoke, smoulder; tar, pitch"). The noun is from Middle English smel, smil, smul ("smell, odour"). Related to Middle Dutch smōlen ("to burn, smoulder") (whence Dutch smeulen ("to smoulder")), Middle Low German smölen ("to be hazy, be dusty") (whence German Low German smölen ("smoulder")), West Flemish smoel ("stuffy, muggy, hazy"), Danish smul ("dust, powder"), Lithuanian smilkyti ("to incense, fumigate"), Lithuanian smilkti ("to smudge, smolder, fume, reek"), Lithuanian smalkinti ("to fume"), Middle Irish smál, smól, smúal ("fire, gleed, embers, ashes"), Russian смола (smola, "resin, tar"). Compare smoulder, smother.
---