mood

mood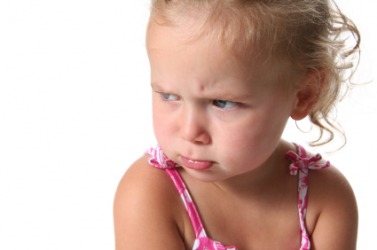 This little girl is not in a good mood.
noun
Mood is a feeling.

An example of mood is someone who is grumpy.
---
mood
a particular state of mind or feeling; humor or temper
a predominant or pervading feeling, spirit, or tone
[pl.] fits of morose, sullen, or uncertain temper

Obs.

anger
Origin of mood
Middle English from Old English
mod,
mind, soul, courage, akin to German
mut,
mental disposition, spirit, courage from Indo-European base an unverified form
me-,
to strive strongly, be energetic from source Classical Latin
mos,
custom, customary behavior
in the mood for
having, for the moment, an inclination or fancy for: in the mood for ice cream
Gram.

a characteristic of verbs that involves the speaker's attitude toward the action expressed, indicating whether this is regarded as a fact (indicative mood), as a matter of supposition, desire, possibility, etc. (subjunctive mood), or as a command (imperative mood); also, an analytic category based on this characteristic (mood is shown by inflection, as in Latin, or analytically with auxiliaries, as English may, might, should, or by both)
any of the forms a verb takes to indicate this characteristic

Logic

any of the various forms of valid syllogisms, as determined by the quantity and quality of their constituent propositions
Origin of mood
from mode, altered after mood
---
mood
noun
A particular state of mind or emotion: news that put us in a good mood.
A pervading impression of an observer: the somber mood of the painting.
An instance or spell of sulking or angry behavior: A friend's visit lifted him out of his mood.
Inclination; disposition: I'm in the mood for ice cream.
Origin of mood
Middle English
mod
from
Old English
mōd
disposition
; see
mē-
1
in Indo-European roots.
noun
Grammar

a. A property of verbs in which the speaker's attitude toward the factuality or likelihood of the action or condition expressed.

b. A category or set of verb forms or inflections used to indicate such an attitude. In English, the indicative mood is used to make factual statements, the subjunctive mood to indicate doubt or unlikelihood, and the imperative mood to express a command.

Logic The arrangement or form of a syllogism.
Origin of mood
Alteration of
mode
---
mood

Usage notes
Adjectives often used with "mood": good, bad.
Origin
From Middle English mood, mode, mod, from Old English mōd ("heart, mind, spirit, mood, temper; courage; arrogance, pride; power, violence"), from Proto-Germanic *mōdÄ…, *mōdaz ("sense, courage, zeal, anger"), from Proto-Indo-European *mō-, *mÄ"- ("endeavour, will, temper"). Cognate with Scots mude, muid ("mood, courage, spirit, temper, disposition"), West Frisian moed ("mind, spirit, courage, will, intention"), Dutch moed ("courage, bravery, heart, valor"), Low German Mōt, MÅ«t ("mind, heart, courage"), German Mut ("courage, braveness, heart, spirit"), Swedish mod ("courage, heart, bravery"), Icelandic móður ("wrath, grief, moodiness"), Latin mōs ("will, humour, wont, inclination, mood"), Russian сметь (smetʹ, "to dare, venture").
Noun
(plural moods)
(grammar) A verb form that depends on how its containing clause relates to the speaker's or writer's wish, intent, or assertion about reality.

The most common mood in English is the indicative.
Origin
Alteration of mode
---