humor

hu·mor

noun
The definition of humor is the quality of being funny, or something that makes people laugh, or one of the four bodily fluids.

An example of humor is the talent of a comedian to make their audience laugh.
An example of humor is a funny joke in a greeting card.
An example of humor is blood.
verb
Humor means to agree with the wishes or ideas of someone else just to make them feel better.

An example of humor is lying to someone by telling them the meal they cooked for you was the best you've ever eaten.
---
humor
Obs.

any fluid or juice of an animal or plant

Historical

any of the four fluids (

cardinal humors

) formerly considered responsible for one's health and disposition: blood, phlegm, choler, or melancholy

a person's disposition or temperament
a mood; state of mind

whim; fancy; caprice
the quality that makes something seem funny, amusing, or ludicrous; comicality

the ability to perceive, appreciate, or express what is funny, amusing, or ludicrous
the expression of this in speech, writing, or action

Physiol.

any of certain fluids or fluidlike substances of the body: the aqueous humor
Origin of humor
Middle English from Old French from Classical Latin
humor, umor
, moisture, fluid, akin to
umere
, to be moist from Indo-European base an unverified form
wegw-
, an unverified form
ugw-
, moist, moisten from source wake, Classical Greek
hygros
, moist, fluid, Dutch
wak
, wet
to comply with the mood or whim of (another); indulge
to act in agreement with the nature of; adapt oneself to
out of humor
not in a good mood; cross; disagreeable
---
humor
noun
The quality that makes something laughable or amusing; funniness: could not see the humor of the situation.
That which is intended to induce laughter or amusement: a writer skilled at crafting humor.
The ability to perceive, enjoy, or express what is amusing, comical, incongruous, or absurd: "Man's sense of humor seems to be in inverse proportion to the gravity of his profession" ( Mary Roberts Rinehart )
One of the four fluids of the body, blood, phlegm, choler, and black bile, whose relative proportions were thought in ancient and medieval physiology to determine a person's disposition and general health.
Physiology

a. A body fluid, such as blood, lymph, or bile.

b. Aqueous humor.

c. Vitreous humor.

A person's characteristic disposition or temperament: a boy of sullen humor.
An often temporary state of mind; a mood: I'm in no humor to argue.

a. A sudden, unanticipated inclination; a whim.

b. Capricious or peculiar behavior.
transitive verb
hu·mored, hu·mor·ing, hu·mors
To comply with the wishes or ideas of (another) in order to keep that person satisfied or unaware of criticism; indulge: "When she was convinced a man was giving her the eye, we humored her and agreed" ( Jhumpa Lahiri )
To adapt or accommodate oneself to: humored his uncle's peculiarities. See Synonyms at pamper.
Origin of humor
Middle English
fluid
from
Old French
umor
from
Latin
ūmor, hūmor
Word History:
Physicians in ancient and medieval times thought that the human body contained a mixture of four fluids and that a person's health and temperament depended upon the relative proportions of these fluids within the body. In Middle English, these fluids were called
humours,
ultimately from the Latin word
hūmor,
"fluid." (Latin
hūmor,
also found in the variant form
ūmor,
contains the same root found in the Latin adjective
hūmidus,
"moist," whence English
humid.
) Each of the four humors, namely blood, phlegm, black bile, and yellow bile, or
sanguis, phlegma, melancholia,
and
choler
in Latin, were defined as warm or cold and moist or dry and associated with one of the four elements, and a superfluity of any one humor was thought to produce a characteristic disposition. Blood, the warm, moist humor associated with the element fire, caused a ruddy complexion and a
sanguine
disposition, marked by courage, hope, and a readiness to fall in love. Phlegm, the cold, moist humor associated with water, made one
phlegmatic,
or calm, sluggish, and unemotional. Black bile, the cold, dry humor associated with earth, caused depression, or
melancholy.
Yellow bile, the warm, dry humor associated with the air, made one
choleric,
or easily angered. By the late 1500s, the word
humour
had become synonymous with temperament and was used especially to refer to one's temperament when dominated by one of the four humors. As an extension of this sense,
humour
came to indicate changing moods or states of mind, particularly whimsical and capricious fancies that, when revealed in action, provide amusement to others. In the 1600s,
humour
(now spelled
humor
in the United States) at last came to mean the quality that makes something amusing or laughable, as well as the ability to amuse others and to appreciate those things that are amusing—that is, a sense of humor.
---
humor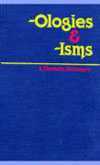 Atticism
a concise witticism or well-turned phrase.
—Atticist
,
n.
buffoonism
1.
a tendency to amuse others by tricks, jokes, unusual gestures, and strange gestures.
2.
a tendency toward coarse joking. Also
buffoonery
.
—buffoon
,
n.
—buffoonish
,
adj.
facetiae
1.
amusing or witty writings and remarks.
2.
coarsely witty stories or books.
—facetious
,
adj.
jocosity
1.
the habit of joking or jesting.
2.
a joke or a jest.
3.
the state or quality of humorousness or playfulness.
—jocose
,
adj.
mordancy, mordacity
the condition or quality of being biting or caustic, as humor, speech, etc. See also
speech
.
—mordant
,
adj.
nugae
trifles or trivia, especially light verses or sayings.
Pantagruelism
the habit of dealing with serious matters in a spirit of good and sometimes cynical good humor. [Allusion to Rabelais' satirical novels
Gargantua
(1534) and
Pantagruel
(1532), especially to the behavior of Pantagruel, Gargantua's huge son.]
—Pantagruelian
,
adj.
pianologue
a humorous performance at the piano, sometimes with a verbal accompaniment by the performer.
Rabelaisian
1.
a person who imitates or is an enthusiast for the works of Francois Rabelais.
2.
a person given to coarse, satirical humor, like that of Rabelais.
—Rabelaisian
,
adj.
Rabelaism
the personality or character of Rabelais, as in the use of coarse, satirical humor. Also
Rabelaisianism
.
reparteeist
a person skilled in the exchange of witticisms.
ribaldry
coarse, vulgar, or obscene language or joking.
—ribald
,
adj.
satirist
1.
a writer of satire.
2.
a person who uses satire or makes satirical comments.
---
humor

Noun
(plural humors)
US spelling of humour.

He was in a particularly vile humor that afternoon.
Verb
(third-person singular simple present humors, present participle humoring, simple past and past participle humored)
US spelling of humour.

I know you don't believe my story, but humor me for a minute and imagine it to be true.
---