climate

cli·mate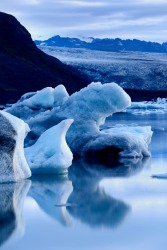 Iceland has a very cold climate.
noun
The definition of climate is the weather of a location over time or the environment or mood.

An example of climate is when it is snowy and rainy.
An example of climate is an economic boom time.
---
climate
the prevailing or average weather conditions of a place, as determined by the temperature and meteorological changes over a period of years
the prevailing or average indoor temperature, humidity, etc., as of a room or building
any prevailing conditions affecting life, activity, etc.: a favorable climate of opinion
a region with certain prevailing weather conditions: to move to a warmer climate
Origin of climate
Middle English
climat
from Old French from Late Latin
clima
from Classical Greek
klima,
region, zone from base of
klinein,
to slope (see incline): origin, originally , slope of the earth from the equator toward the poles
---
climate
noun
The meteorological conditions, including temperature, precipitation, and wind, that characteristically prevail in a particular region.
A region of the earth having particular meteorological conditions: lives in a cold climate.
A prevailing condition or set of attitudes in human affairs: a climate of unrest.
Origin of climate
Middle English
climat
from
Old French
from
Late Latin
clima
climat-
from
Greek
klima
surface of the earth, region
; see
klei-
in Indo-European roots.
---
climate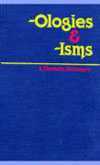 See also environment; weather
climatography
the science of the description of climate. —
climatographer
, n. —
climatographical
,
adj
.
climatology
the science that studies climate or climatic conditions. —
climatologist
,
n
. —
climatologic, climatological
,
adj
.
cryptoclimate
the climate of the inside of a building, airliner, or space ship, as distinguished from that on the outside.
hyetography
the study of the geographical distribution of rainfall by annual totals. —
hyetographic, hyetographical
,
adj
.
meteorology
the science that studies climate and weather variations. —
meteorologie, meteorological
,
adj
. —
meteorologist
,
n
.
microclimatology
1.
the study of minute gradations in climate that are due to the nature of the terrain.
2.
the study of microclimates or climates of limited areas, as houses or communities. —
microclimatologist
, n. —
microclimatologic, microclimatological
,
adj
.
phenology
the branch of biology that studies the relation between variations in climate and periodic biological phenomena, as the migration of birds or the flowering of plants. —
phenologist
,
n
. —
phenologic, phenological
,
adj
.
---
climate

---