weather

weath·er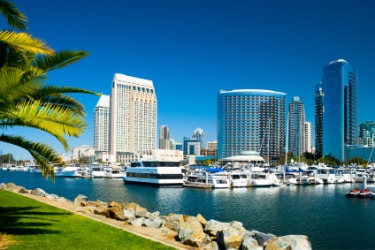 The weather here in San Diego is sunny.
noun
Weather is the condition of the climate in a particular place at a particular time.

An example of weather is San Diego being sunny in January.
An example of weather is Florida having hurricanes in September.
verb
Weather means to be affected by climate.

An example of weather is the Statue of Liberty turning green from the reaction of copper and rain.

Weather is defined as to get through a situation or event positively.

An example of weather is someone getting into an accident without injury or damage to their car.
---
weather
the general condition of the atmosphere at a particular time and place, with regard to the temperature, moisture, cloudiness, etc.
disagreeable or harmful atmospheric conditions; storm, rain, etc.: protected against the weather
Origin of weather
Middle English
weder
from OE, akin to Old Norse
vethr
, German
wetter
from Indo-European base an unverified form
we-
, an unverified form
awe-
, to blow from source wind, Old Church Slavonic
vedro
, fair weather
to expose to the action of the weather or atmosphere, as for airing, drying, or seasoning
to wear away, discolor, disintegrate, or otherwise change for the worse by exposure to the atmosphere
to pass through safely or survive: to weather a storm
to slope (masonry, cornices, sills, etc.) so as to allow water to run off

Naut.

to pass (a cape, another vessel, etc.) safely despite being pushed toward it by the wind
to become worn, discolored, etc. from being exposed to the weather or atmosphere
to endure such exposure in a specified manner: canvas that weathers well
designating or of the side of a ship, etc. toward the wind; windward
exposed to the elements: weather deck
make heavy weather of
Chiefly Brit.
to create needless difficulties in dealing with
under the weather
Informal
not feeling well; somewhat sick; ailing
somewhat drunk
---
weather
noun
The state of the atmosphere at a given time and place, with respect to variables such as temperature, moisture, wind velocity, and barometric pressure.

a. Adverse or destructive atmospheric conditions, such as high winds or heavy rain: encountered weather five miles out to sea.

b. The unpleasant or destructive effects of such atmospheric conditions: protected the house from the weather.

weathers Changes of fortune: had known him in many weathers.
verb
weath·ered, weath·er·ing, weath·ers
verb
transitive
To expose to the action of the elements, as for drying, seasoning, or coloring.
To discolor, disintegrate, wear, or otherwise affect adversely by exposure.
To come through (something) safely; survive: weather a crisis.
To slope (a roof, for example) so as to shed water.
Nautical

a. To pass to windward of (a natural feature) despite adverse weather: weathered Cape Horn in a gale.

b. To gain an advantageous position upwind of (another vessel), as in a race or naval battle.
verb
intransitive
To show the effects, such as discoloration, of exposure to the elements: The walls of the barn had weathered.
To withstand the effects of weather: a house paint that weathers well.
adjective
Nautical Of or relating to the windward side of a ship; windward.
Relating to or used in weather forecasting: a weather plane.
Phrasal Verbs:
weather in
To experience or cause to experience weather conditions that prevent movement:
The squadron is weathered in because of dense fog. Such a storm will weather the fleet in.
Origin of weather
Middle English
weder, wether
from
Old English
weder
; see
wē-
in Indo-European roots.
---
weather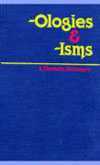 See also atmosphere; climate; clouds; lightning; rain; snow; sun; thunder; wind
aerographics
the study of atmospheric conditions. Also
aerography
. —
aerographer
,
n.
aerology
1.
Obsolete.
the branch of meteorology that observed the atmosphere by using balloons, airplanes, etc.
2.
meteorology. —
aerologist
,
n.
—
aerologic, aerological
,
adj.
aeromancy
1.
the art or science of divination by means of the air or winds.
2.
Humorous
weather forecasting.
barograph
a barometer which automatically records, on a rotating cylinder, any variation in atmospheric pressure; a self-recording aneroid.
barometrography
the branch of science that deals with the barometer.
barometry
the art or science of barometric observation.
chonophobia
an abnormal fear or dislike of snow.
climatology
the science that studies climate or climatic conditions. —
climatologist
,
n.
—
climatologic, climatological
,
adj.
cryophobia
an abnormal fear of ice or frost.
frontogenesis
the meeting of two masses of air, each with a different meteorological composition, thus forming a front, sometimes resulting in rain, snow, etc.
frontolysis
the process by which a meteorological front is destroyed, as by mixture or deflection of the frontal air.
homichlophobia
an abnormal fear of fog.
hyetology
Rare.
the branch of meteorology that studies rainfall. —
hyetologist
,
n.
—
hyetological
,
adj.
hyetophobia
an abnormal dislike or fear of rain.
hytherograph
a graph that shows the relationship between temperature and either humidity or precipitation.
irroration
Obsolete.
1.
the process of moistening with dew.
2.
the condition of being bedewed.
meteorology
the study of weather and its changes, especially with the aim of predicting it accurately. —
meteorologist
,
n.
—
meteorologie, meteorological
,
adj.
microbarograph
a barograph for recording small fluctuations of atmospheric pressure.
nephology
the scientific study of clouds. —
nephologist
,
n.
ombrology
the branch of meteorology that studies rain. —
ombrological
,
n.
pluviography
the branch of meteorology that automatically measures rainf all and snowfall. —
pluviographic, pluviographical
,
adj.
pluviometry
the branch of meteorology concerned with the measurement of rainf all. —
pluviometric, pluviometrical
,
adj.
pluvioscope
an instrument for measuring rainfall; a rain gauge.
pluviosity
raininess. —
pluvious
,
adj.
telemeteorography
the recording of meteorological conditions at a distance, as in the use of sensing devices at various points that transmit their data to a central office. —
telemeteorographic
,
n.
udometry
the measurement of rainfall with any of various types of rain gauges. —
udometric
,
adj.
udomograph
a self-registering rain gauge.
vacuometer
an instrument used for comparing barometers at varying pressures against a Standard barometer.
weatherology
Informal.
meteorology, especially weather forecasts for radio or television.
---
weather

Noun
(countable and uncountable, plural weathers)
Verb
(third-person singular simple present weathers, present participle weathering, simple past and past participle weathered)
(by extension) To sustain the trying effect of; to bear up against and overcome; to endure; to resist.
(nautical) To pass to windward in a vessel, especially to beat 'round.

to weather a cape; to weather another ship

(nautical) To endure or survive an event or action without undue damage.

Joshua weathered a collision with a freighter near South Africa.

(falconry) To place (a hawk) unhooded in the open air.
Origin
From Middle English, from Old English weder, from Proto-Germanic *wedrÄ…, from Proto-Indo-European *wedÊ°rom (=*we-dÊ°rom). Cognate with West Frisian waar, Dutch weer, Low German Weder, German Wetter, Danish vejr, Swedish väder; also more distantly related to Russian вёдро (vyodro, "fair weather") and perhaps Albanian vrëndë ("light rain").
---