rust

rust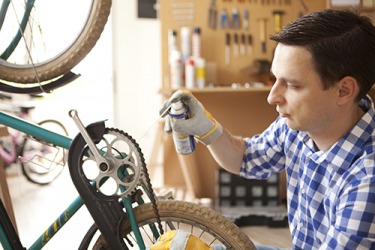 Greg sprayed lubricant on the bike chain because it developed rust which prevented it from moving smoothly.
noun
Rust is a reddish-brown or reddish-yellow color that coats iron or steel when exposed to air and moisture.

An example of rust is what happens to the chain on a bike that's been left out in the rain all winter.
---
rust
the reddish-brown or reddish-yellow coating formed on iron or steel by oxidation, as during exposure to air and moisture: it consists mainly of ferric oxide, FeO, and ferric hydroxide, Fe(OH)
any coating or film formed on any other metal by oxidation or corrosion
any stain or formation resembling iron rust
any habit, influence, growth, etc. injurious to usefulness, to the mind or character, etc.
disuse of mental or moral powers; inactivity; idleness
the color of iron rust; reddish brown or reddish yellow

Bot.

any of various plant diseases characterized by a spotted reddish or brownish discoloration of stems and leaves
any of an order (Uredinales) of basidiomycetous fungi causing rust
Origin of rust
Middle English from OE, akin to German
rost
from Indo-European base an unverified form
reudh-,
red
to affect or be affected by a rust fungus
to become or cause to be coated with rust, as iron
to deteriorate or spoil, as through disuse: a mind that has rusted
to become or make rust-colored
---
rust
noun
a. Any of various powdery or scaly reddish-brown or reddish-yellow hydrated ferric oxides and hydroxides formed on iron and iron-containing materials by low-temperature oxidation in the presence of water.

b. Any of various metallic coatings, especially oxides, formed by corrosion.

c. A stain or coating resembling iron rust.

Deterioration, as of ability, resulting from inactivity or neglect.
Botany

a. Rust fungus.

b. A plant disease caused by a rust fungus, characterized by reddish or brownish spots on leaves, stems, and other parts.

A strong brown.
verb
rust·ed, rust·ing, rusts
verb
intransitive
To become corroded.
To deteriorate or degenerate through inactivity or neglect: My golf game has rusted from all those years of not playing.
To become the color of rust.
Botany To develop a disease caused by a rust fungus.
verb
transitive
To corrode or subject (a metal) to rust formation.
To impair or spoil, as by misuse or inactivity.
To color (something) a strong brown.
Origin of rust
Middle English
from
Old English
rūst
; see
reudh-
in Indo-European roots.
Related Forms:
---
rust

---