odor

o·dor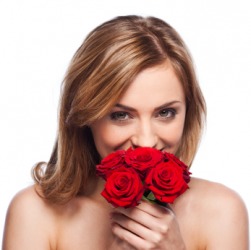 Roses have a pleasant odor.
noun
The definition of an odor is a distinctive and often unpleasant smell, or is a lingering impression or feeling.

The smell of roses is an example of an odor.
When a feeling remains that corruption exists after a political scandal is somewhat cleared up, this is an example of a time when the odor of corruption remains.
---
odor
that characteristic of a substance which makes it perceptible to the sense of smell
a smell, whether pleasant or unpleasant; fragrance, stench, etc.

a pervasive atmosphere or quality: an odor of intolerance

Archaic

a perfume or other sweet-smelling substance
Origin of odor
Old French from Classical Latin from Indo-European base an unverified form
od-,
to smell, odor from source Classical Greek
odm?,
(var. of
osm?
), scent, Swedish
os,
smell, suffocating gas
---
odor
noun
A quality of something that is perceived by the sense of smell: kitchen odors. See Synonyms at smell.
A strong, pervasive quality: An odor of sadness permeated the gathering.
Esteem; repute: a doctrine that is not currently in good odor.
Origin of odor
Middle English
odour
from
Old French
from
Latin
odor
---
odor

Noun
(countable and uncountable, plural odors)
(figuratively) A strong, pervasive quality.
---