spelling

spell·ing

noun
Spelling is defined as the proper way to write a word, using the correct order of letters.

An example of spelling is the spelling of the word "cat" as "C" "A" "T."
An example of spelling is when you actually say or write the letters of the word "cat."
---
spelling
the act of one who spells words
the way in which a word is spelled; orthography
---
spelling
noun
a. The forming of words with letters in an accepted order; orthography.

b. The art or study of orthography.

The way in which a word is spelled.
A person's ability to spell words: a writer plagued by bad spelling.
---
spelling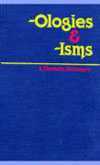 See also language.
cacography
the practice or defect of incorrect spelling.
—cacographer,

n.

—cacographic, cacographical,

adj.
glossic
a phonetic spelling system in which for each sound the letter or digraph most commonly found representing that sound is used.
hetericism
Rare.
the study of nonphonetic spelling.
—hetericist,

n.
heterography
1.
the practice of spelling in a way contrary to standard usage.
2.
the use of the same letters or combinations of letters to represent different sounds, as in English
tough
and
dough.
—heterographic, heterographical,

adj.
orthography
1.
the art of writing words according to accepted usage; correct spelling.
2.
that part of grammar that treats of letters and spelling.
3.
a method of spelling.
— orthographer,

n.

— orthographic,

adj.
phonography
any phonetic spelling, writing, or shorthand system.
—phonog-rapher, phonographist,

n.

—phonographic, phonographical,

adj.
---
spelling

Verb
Present participle of spell.
Noun
(countable and uncountable, plural spellings)
Origin
1400s, from spell (verb) + -ing.
---