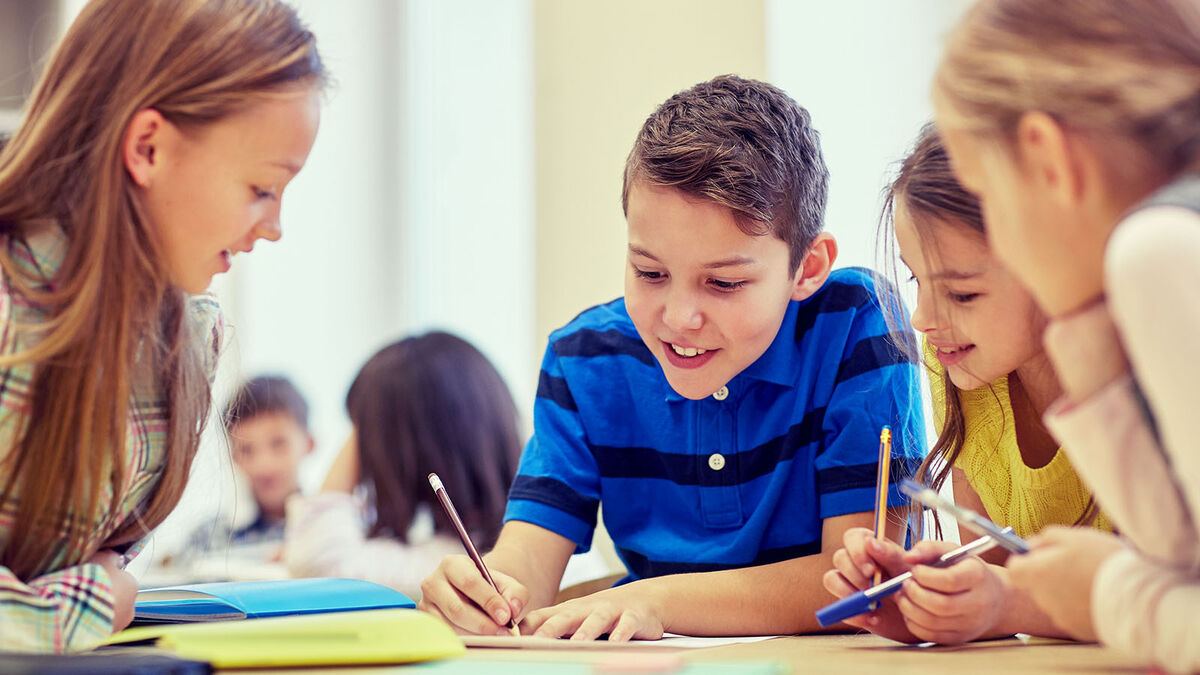 There's no reason your next spelling lesson can't be fun. Just like math allows for fun games and trivia, so can spelling. Free spelling printables will help you make spelling fun again. Check out these free spelling worksheets and printables; then, use expert tips to make the most of these resources.
Free Elementary Spelling Printables
From homeschool to homework or classwork, printable spelling resources make it easy to learn and practice spelling. Click on the image of the printable you want to use. Then, you can download and print the worksheet using the Adobe guide for help.
List of Commonly Misspelled Sight Words
You can use a printable list of commonly misspelled sight words as a reference tool or spelling list for lower elementary students. This list includes 54 spelling words.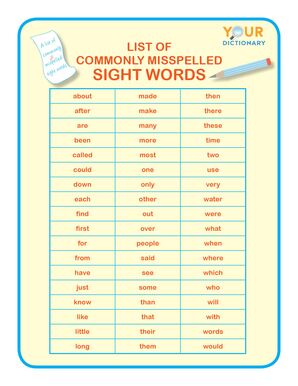 List of Commonly Misspelled Words in Elementary School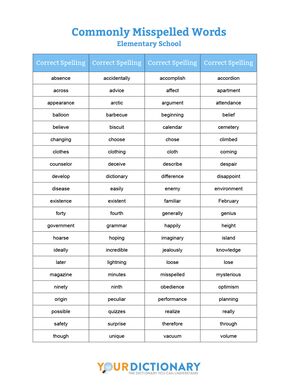 Grades 1-3 Spelling Bee Quiz
A spelling bee quiz is a simple test that helps you see where students are in their spelling development. You can also use the quiz as a worksheet. Kids in first grade, second grade, or third grade can complete the quiz by circling the word from each question that is spelled correctly.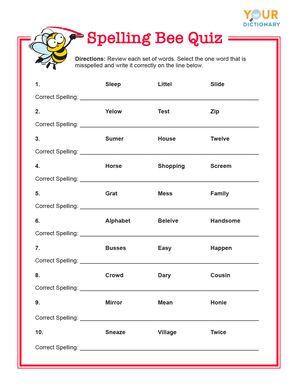 Grades 3-5 Spelling Bee Quiz
Students in third grade, fourth grade, or fifth grade can complete this short test by circling the word from each question that is spelled correctly.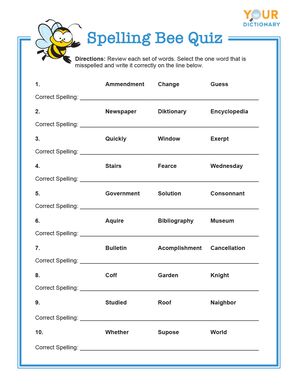 Add the Missing Letters Spelling Worksheets
Challenge upper elementary students with spelling practice using two PDF worksheets. On the first worksheet, students are asked to fill in all the vowels missing from 10 words. On the second worksheet students are asked to fill in all the consonants missing from 10 words. Answer keys are included for both worksheets.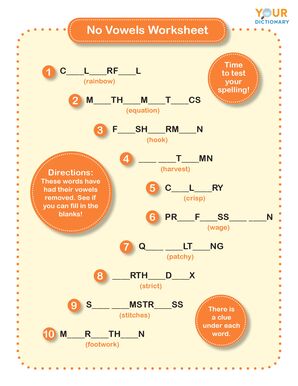 A spelling contract is a rewards-based tool that gives kids a sense of independence and pride as they practice or study spelling. Students choose which spelling activities to complete and earn points for each.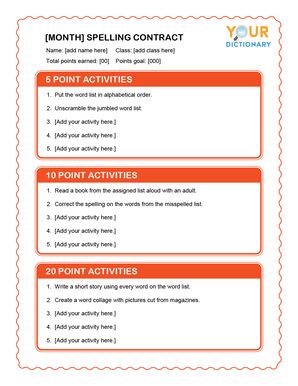 Free Secondary Spelling Printables
Spelling is often associated with elementary school, but students of all ages can learn and practice spelling. Help middle school students or high school students tackle challenging spelling words with age-appropriate resources.
Eighth grade spelling lists can be used across all school subjects. Use this list of 60 spelling words from language arts, math, science, and social studies to teach and quiz students.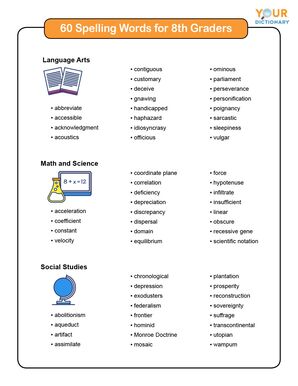 High School Spelling List
Challenge students in 9th grade, 10th grade, 11th grade, and 12th grade with a 64-word spelling list of high school level spelling words. You can use each block of 16 words as a separate spelling unit.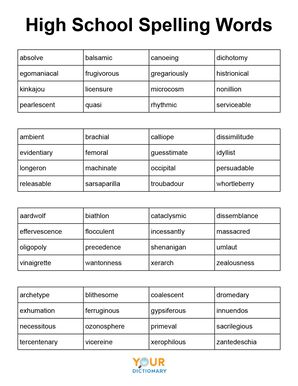 Tips for Teaching Spelling
It's so important to teach kids how to construct words of varying levels of difficulty without the help of spell check or auto correct. Once you've chosen age-appropriate worksheets for your children, be sure to keep the following tips in mind:
Have students look at the word, pronounce the syllable, and repeat the word before copying it onto the worksheet. This multi-sensory approach to spelling has been proven to be the most effective.
Remember that visual memorization of whole words is not an effective teaching strategy. Most people simply do not have the capacity to memorize seemingly random strings of letters. To retain the necessary knowledge, children need to understand why a word is spelled in a particular way.
Demonstrate how prefixes and suffixes can be used to increase spelling abilities. For example, many children who are poor spellers fail to realize that understanding how to spell "unhappy" is simply a matter of knowing how to combine the word "happy" with the correct prefix.
After children have practiced writing individual spelling words, try dictating a short story that incorporates the entire list. Learning how to spell words within their appropriate context provides a practical application of newfound knowledge. This activity is also a great way to practice proper punctuation and capitalization.
Allow plenty of time for review. Spelling is a skill that requires regular practice.
Encourage children to read on a daily basis. Even if they're not reading classical literature, children who read for fun are more likely to be proficient spellers because they're exposed to a variety of vocabulary words.
Have your entire family play board games such as Boggle or Scrabble to help your children develop spelling and general literacy skills.
Spelling and Learning Disabilities
While it's normal for many children to struggle with spelling, marked difficulty may be a sign of a more serious problem. It's quite common for students with learning disabilities to have trouble reading, writing, and spelling, even when they demonstrate average-to-superior skills in other academic areas. Some signs of a potential problem include:
Confusing similar letters, such as "b" and "d" or "p" and "q"
Confusing the order of letters in words, such as repeating "was" for "saw"

Misspelling one word several ways in the same composition
If you suspect your child may be suffering from a learning disability, seek out a professional evaluation as soon as possible. Early intervention is the key to helping students with learning disabilities achieve their full academic potential.
Now that you've discovered some free spelling printables, you can make spelling fun again. Whether you're looking to chart out a 36-week course or have a little Friday fun with words, there's ample opportunity to drive these lessons home with levity and enjoyment. Add even more fun to your spelling lesson plans by incorporating fun spelling games.