adjective
The definition of chance is accidental or not expected or planned.

An example of chance is to unexpectedly encounter an old friend at an airport in a country in which you are traveling on vacation.
noun
Chance is defined as happening by unexplainable reasons, luck, a risk, or the likelihood of something happening.

An example of chance is winning the lottery.
An example of chance is taking the risk that you won't be infected by a disease to which you are exposed.
An example of chance is a nine out of ten opportunity that someone is going to win an election.
verb
Chance means to happen by luck or fortune.

An example of chance is to find an expensive piece of jewelry while hiking in the woods.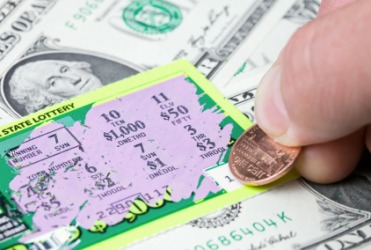 Lottery is a game of chance.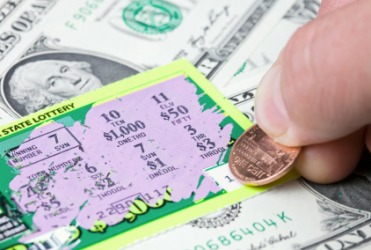 You really don't have much chance of winning the lottery.
---
chance definition by Webster's New World
noun
the happening of events without apparent cause, or the apparent absence of cause or design; fortuity; luck: to leave things to chance
an unpredictable event or accidental happening
a risk or gamble
a ticket in a lottery or raffle
an advantageous or opportune time or occasion; opportunity: you'll have a chance to go
a possibility or probability: there is little chance of success; what are their chances of winning?

Archaic

a mishap; mischance
☆

Baseball

an opportunity to field a ball on which a fielder is credited with a putout or assist, or charged with an error
Origin: Middle English chaunce ; from Old French cheance ; from Vulgar Latin cadentia, that which falls out ; from Classical Latin cadens, present participle of cadere, to fall: see case
adjective
happening by chance; accidental: a chance encounter
intransitive verb
chanced, chancing
to have the fortune, good or bad: I chanced to see them
to happen by chance
transitive verb
to leave to chance; risk: let's chance it
Webster's New World College Dictionary Copyright © 2010 by Wiley Publishing, Inc., Cleveland, Ohio. Used by arrangement with John Wiley & Sons, Inc.
---
chance definition by American Heritage Dictionary
noun
a. The unknown and unpredictable element in happenings that seems to have no assignable cause.

b. A force assumed to cause events that cannot be foreseen or controlled; luck: Chance will determine the outcome.

The likelihood of something happening; possibility or probability. Often used in the plural: Chances are good that you will win. Is there any chance of rain?
An accidental or unpredictable event.
A favorable set of circumstances; an opportunity: a chance to escape.
A risk or hazard; a gamble: took a chance that the ice would hold me.
Games A raffle or lottery ticket.
Baseball An opportunity to make a putout or an assist that counts as an error if unsuccessful.
adjective
Caused by or ascribable to chance; unexpected, random, or casual: a chance encounter; a chance result.
verb
chanced
chanced
,
chanc·ing
,
chanc·es
verb
, intransitive
To come about by chance; occur: It chanced that the train was late that day.
verb
, transitive
To take the risk or hazard of: not willing to chance it.
Phrasal Verb:
chance
on
/upon
To find or meet accidentally; happen upon:
While in Paris we chanced on two old friends.
Origin: Middle English, unexpected event, from Old French, from Vulgar Latin *cadentia, from Latin cadēns, cadent-, present participle of cadere, to fall, befall; see kad- in Indo-European roots.
The American Heritage® Dictionary of the English Language, 4th edition Copyright © 2010 by Houghton Mifflin Harcourt Publishing Company. Published by Houghton Mifflin Harcourt Publishing Company. All rights reserved.
---
chance - Ologies & -Isms Definition
See also gambling.
casualism
the doctrine that events are ruled by chance.
casualty
a chance happening. See also
injury
.
consilience
a chance happening or coincidence. See also
agreement
.
fortuitism
the doctrine that chance is involved in natural events rather than absolute determinism. See also
evolution
. —
fortuist
,
n
.
fortuity
a chance event, discovery, or occurrence. —
fortuitousness
, n. —
fortuitous
,
adj
.
lubricity
the condition of being uncertain or unstable. —
lubricious
,
adj
.
serendipity
a talent for making fortunate discoveries while searching for other things. —
serendipitous
,
adj
.
Ologies & -Isms. Copyright 2010 The Gale Group, Inc. All rights reserved.
---
chance - Phrases/Idioms
by chance
as it may happen; perchance
accidentally
(the) chances are
the likelihood is chances are she will visit today
on the (off) chance
relying on the (remote) possibility; in case
take one's chances
Informal
to accept the uncertain outcome as of a course of action
by chance
Without plan; accidentally:

They met by chance on a plane.

Possibly; perchance:

Is he, by chance, her brother?
on the off chance
In the slight hope or possibility.