arbitrary

ar·bi·trar·y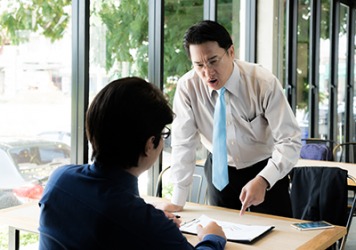 William was having a bad day, so his angry outburst was arbitrary and had nothing to do with his administrative assistant's work performance.
adjective
Arbitrary is defined as something that is determined by judgment or whim and not for any specific reason or rule.

An example of an arbitrary decision would be a decision to go to the beach, just because you feel like it.
An example of arbitrary behavior would be getting mad at someone even when they haven't done anything wrong.
---
arbitrary
not fixed by rules, but left to one's judgment or choice; discretionary: arbitrary decision, arbitrary judgment
based on one's preference, notion, whim, etc.; capricious: young children and their arbitrary rules for games
absolute; despotic
Origin of arbitrary
Classical Latin
arbitrarius
from
arbiter
, arbiter
---
arbitrary
adjective
Determined by chance, whim, or impulse, and not by necessity, reason, or principle: stopped at the first motel we passed, an arbitrary choice.
Based on or subject to individual judgment or preference: The diet imposes overall calorie limits, but daily menus are arbitrary.
Law Relating to a decision made by a court or legislature that lacks a grounding in law or fact: an arbitrary penalty.
Not limited by law; despotic: the arbitrary rule of a dictator.
Origin of arbitrary
Middle English
arbitrarie
from
Latin
arbitrārius
from
arbiter
arbitr-
arbiter
; see
arbiter
.
Related Forms:
---
arbitrary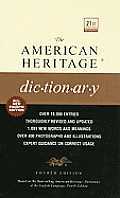 arbitrary
capricious
whimsical
These adjectives mean determined by or arising from whim or caprice rather than judgment or reason:
an arbitrary decision; a capricious refusal; a whimsical remark.
---

Adjective
(comparative more arbitrary, superlative most arbitrary)
(usually of a decision) Based on individual discretion or judgment; not based on any objective distinction, perhaps even made at random.

Benjamin Franklin's designation of "positive" and "negative" to different charges was arbitrary. In fact, electrons flow in the opposite direction to conventional current.
The decision to use 18 years as the legal age of adulthood was arbitrary, as both age 17 and 19 were reasonable alternatives.

Determined by impulse rather than reason; heavy-handed.

"The Russian trials were Stalin's purges, with which he attempted to consolidate his power. Like most people in the West, I believed these show trials to be the arbitrary acts of a cruel dictator." (Max Born, Letters to Einstein)

(mathematics) Any and all possible.

The equation is true for an arbitrary value of x.

Determined by independent arbiter.

To secure food safety, there should first be a national standard to arbitrarily state what is wholesome and what is not; second, the final buyer should know exactly what he is purchasing. (The World's Work ...: a history of our time)
Noun
(plural arbitraries)
Anything arbitrary, such as an arithmetical value or a fee.
---
arbitrary - Computer Definition
Varying. Inconsistent. For example, many technical concepts, programming language commands and programming calls (APIs) have arbitrary names that were chosen without being carefully thought out. See naming fiascos.
---
arbitrary - Legal Definition
adj
Determined or founded on individual discretion, especially when based on one's opinion, judgment, or prejudice, rather than on fixed rules, procedures, or law. See also abuse of discretion.
Absolute; despotic; completely unreasonable; lacking any rational basis. This type of decision is often called arbitrary and capricious.
---