reasonable

rea·son·a·ble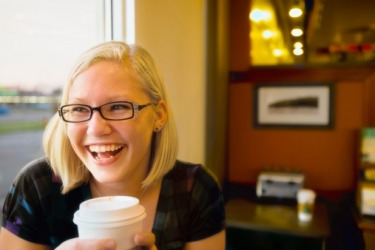 The prices are reasonable at the coffee shop down the street from Amanda.
adjective
The definition of reasonable is someone or something that is logical and exhibits good sense.

An idea that makes sense to carry out is an example of a reasonable idea.
A low priced and inexpensive item is an example of an item that would be described as an item with a reasonable price.
---
reasonable
able to reason
amenable to reason; just
using or showing reason, or sound judgment; sensible

not extreme, immoderate, or excessive
not expensive
Origin of reasonable
Middle English
raisonable
from Old French from Classical Latin
rationabilis
---
reasonable
adjective
Capable of reasoning; rational: a reasonable person.
Governed by or being in accordance with reason or sound thinking: a reasonable solution to the problem.
Being within the bounds of common sense: arrive home at a reasonable hour.
Not excessive or extreme; fair: reasonable prices.
Related Forms:
rea′son·a·bil′i·ty rea′son·a·ble·ness

noun
---
reasonable

Adjective
(comparative more reasonable, superlative most reasonable)
Having the faculty of reason; endued with reason; rational.

a reasonable being

Not excessive or immoderate; within due limits; proper.

a reasonable demand, amount, or price

Not expensive; fairly priced.

$20 a bottle is very reasonable for a good wine at a restaurant.
Origin
Old French resnable, from Late Latin rationabilis, more at reason, -able.
---
reasonable - Legal Definition
adj
A standard for what is fair and appropriate under usual and ordinary circumstances; that which is according to reason; the way a rational and just person would have acted.
---