sane

sane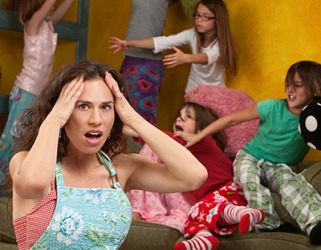 Rebecca wondered how she was going to stay sane with four girls spending the night at her daughter's sleepover party.
adjective
The definition of sane is someone or something that has a healthy mind, is reasonable, and makes sensible judgments.

A normal and level-headed person is an example of someone who would be described as sane.
A logical idea that makes sense is an example of a sane idea.
---
sane
having a normal, healthy mind; able to make sound, rational judgments
showing good sense; sensible: a sane policy

Rare

not diseased; healthy
Origin of sane
Classical Latin
sanus
, healthy
---
sane
adjective
san·er, san·est
Of sound mind; mentally healthy.
Having or showing sound judgment; reasonable.
Origin of sane
Latin
sānus
healthy
Related Forms:
---
sane

Adjective
(comparative saner, superlative sanest)
Being in a healthy condition; not deranged; acting rationally; -- regarding the mind.
Origin
From Latin sānus ("healthy; sane").
---
sane - Legal Definition
n
The condition of having a sound and rational mind; being mentally healthy and having the ability to distinguish right from wrong. In all jurisdictions, being sane is presumed, and it is up to the defense to prove the contrary to be true. Synonymous with sanity. See also
insanity
and
insanity
defense.
sanity hearing
An examination of one's mental competency to see whether one is mentally equipped to stand trial.
A court proceeding, held to determine whether a person's mental health dictates institutionalization.
---