capricious

ca·pri·cious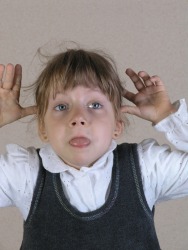 A child's mood is capricious.
adjective
The definition of capricious is someone or something that is subject to sudden, unpredictable changes.

An example of capricious is someone who decides they don't want to go somewhere while already on the way.
---
capricious
subject to caprices; tending to change abruptly and without apparent reason; erratic; flighty

Obs.

showing wit or fancifulness
Origin of capricious
French
capricieux
from Italian
capriccioso
: see caprice
---
capricious
adjective
Characterized by, arising from, or subject to caprice; impulsive or unpredictable: capricious decisions; capricious weather.
Related Forms:
---
capricious

Adjective
(comparative more capricious, superlative most capricious)
Impulsive and unpredictable; determined by chance, impulse, or whim

I almost died in a capricious winter storm.
Stringent rulers are unlikely to act capriciously.
The Mayor claimed that the action was reasonable, but in reality the action was arbitrary and capricious in nature.
Usage notes
Capricious can describe both a person and the decisions they make.
---
capricious - Legal Definition
adj
Characterized by or resulting from caprice, inconsistency in feeling or purpose, a whim, or an unpredictable or impulsive behavior. See also arbitrary.
Contrary to the evidence or law.
---