distance

dis·tance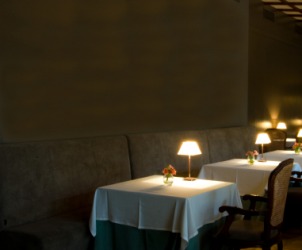 Distance is the space between these tables.
noun
Distance is defined as the amount of space between two things or the state of being far apart.

An example of distance is five feet between two tables.
An example of distance is the difference between two sides of an issue.
verb
To distance is defined as to leave behind.

An example of to distance is to stop talking to a certain friend, to distance yourself from your friend.
---
distance
the fact or condition of being separated or removed in space or time; remoteness
a gap, space, or interval between two points, lines, objects, etc.
an interval between two points in time
the length of a line between two points: the distance between Paris and Rome
a remoteness in relationship; dissimilarity; disparity: the distance between wealth and poverty
a remoteness in behavior; coolness of manner; reserve
a remote point in space: away in the distance
a faraway point of time: at this distance we cannot know Neanderthal man

Painting

the depicting of distance, as in a landscape

Horse Racing

a space that is a certain distance back from the finish line: in order to be qualified for future heats, a horse must have reached this space by the time the winner has completed the course
Origin of distance
Middle English
distaunce
from Old French
distance
from Classical Latin
distantia
from
distans
, present participle of
distare
, to stand apart from
dis-
, apart +
stare
, stand
Track & Field
that covers a middle distance or a long distance:
to train as a distance runner
transitive verb
-·tanced

,

-·tanc·ing
to place or hold at some distance

to place (oneself) at an emotional distance from something
to cause to be at a mental or emotional distance from an audience, reader, etc.

to do better or more than; leave behind; outdo; outdistance
go the distance
to last through an activity; specif., to pitch an entire baseball game without being replaced
keep at a distance
to be reserved or cool toward; treat aloofly
keep one's distance
to be or remain aloof or reserved
---
distance
noun
The extent of space between two objects or places; an intervening space.
The fact or condition of being apart in space; remoteness.
Mathematics The length or numerical value of a straight line or curve.

a. The extent of space between points on a measured course.

b. The length of a race, especially of a horserace.

a. A point or area that is far away: "Telephone poles stretched way into a distance I couldn't quite see" ( Leigh Allison Wilson )

b. A depiction of a such a point or area.

A stretch of space without designation of limit; an expanse: a land of few hills and great distances.
The extent of time between two events; an intervening period.
A point removed in time: At a distance of 11 years, his memory of the crime was blurry.
The full period or length of a contest or game: The challenger had never attempted the distance of 12 rounds.
An amount of progress: The curriculum committee is a distance from where it was last month.
Difference or disagreement: The candidates could not be at a greater distance on this issue.
Emotional separateness or reserve; aloofness.
transitive verb
dis·tanced, dis·tanc·ing, dis·tanc·es
To place or keep at or as if at a distance: "monks who had distanced themselves from the official ecclesiastical hierarchy by resurrecting the ascetic traditions of the early Church Fathers" ( Rosamund Bartlett )
To cause to appear at a distance.
To leave far behind; outrun.
---
distance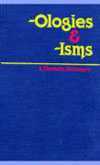 See also measurement.
echolocation
the fixing of the position of an object by transmitting a signal and measuring the time required for it to bounce back, typically done by radar or sonar.
hodometer
odometer.
nauscopy
the ability, sometimes pretended, to sight ships or land at great distances.
odograph
a device that records the distance traveled; a recording odometer or pedometer.
odometer
a device for measuring the distance passed over, as by an automobile. Also spelled
hodometer
.
pedometer
a device that measures the distance walked by counting the number of steps taken.
tachymeter
a surveying instrument for measuring distance, height, elevation, etc.
tachymetry
the measurement of distance, height, elevation, etc., with a tachymeter.
telemeter
1
. an instrument for measuring the distance of objects from the observer, as the range finder in artillery.
2
. an electronic device for taking readings from other distant instruments.
telemetry
the science or use of the telemeter; long-distance measurement.
telepheme

Rare.
a communication or conversation by telephone.
viameter
an early form of odometer, for measuring the distance traveled by a carriage. Also
viatometer
.
---
distance

---