period

pe·ri·od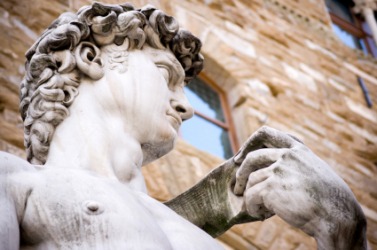 This statue was created during a period of time called the Renaissance.
noun
The definition of a period is a space of time between two events or a portion of time.

An example of period is the Renaissance era.
An example of period is the first class of the day.
An example of period is a female's menstrual cycle.
---
period
the interval between recurrent astronomical events, as between two full moons
the interval between certain happenings: a ten-year period of peace
a portion of time, often indefinite, characterized by certain events, processes, conditions, etc.; stage: a period of change, the present period
any of the portions of time into which an event of fixed duration, as a game or a school day, is divided
the full course, or one of the stages, of a disease
an occurrence of menstruation; menses
an end, completion, or conclusion, or a point of time marking this: death put a period to his plans

Geol.

a subdivision of an era in geologic time corresponding to the rock strata of a system (sense )

a sentence, esp. a balanced, well-constructed, complex sentence
the natural pause in speaking used to indicate the end of a declarative sentence
the mark of punctuation (.) used to indicate the end of a declarative sentence
the dot (.) following many abbreviations

Math.

the interval from one repetition to the next of a recurrent or self-duplicating function

Music

a group of two or more related phrases ending with a cadence

Physics

the interval of time necessary for a regularly recurring motion to make a complete cycle

Prosody

a rhythm group of two or more cola in the Greek system
Origin of period
Middle English
paryode
from Middle French
periode
from Classical Latin
periodus
from Classical Greek
periodos,
a going around, cycle from
peri-,
around +
hodos,
way from Indo-European base an unverified form
sed-,
to go from source Sanskrit
?-sad-,
go toward
of or like that of a particular or appropriate period or age: a Victorian house decorated with period furniture, baroque music played on period instruments
Informal
used to indicate that the preceding statement is the speaker's last, conclusive, word on the subject:
be home by midnight or you're grounded, period!
---
period
noun
An interval of time characterized by the occurrence of a certain condition, event, or phenomenon: a period of economic prosperity.
An interval of time characterized by the prevalence of a specified culture, ideology, or technology: artifacts of the pre-Columbian period.
An interval regarded as a distinct evolutionary or developmental phase: Picasso's early career is divided into his blue period and rose period.
Geology A unit of time, longer than an epoch and shorter than an era.
Any of various arbitrary units of time, especially:

a. Any of the divisions of the academic day.

b. Sports & Games A division of the playing time of a game.

Physics & Astronomy The time interval between two successive occurrences of a recurrent event or phases of an event; a cycle: the period of a satellite's orbit.
See menstrual period.
A point or portion of time at which something is ended; a completion or conclusion.
A punctuation mark (&thin;.&thin;) indicating a full stop, placed at the end of declarative sentences and other statements thought to be complete, and after many abbreviations.
The full pause at the end of a spoken sentence.
A sentence of several carefully balanced clauses in formal writing.

a. A metrical unit of quantitative verse consisting of two or more cola.

b. An analogous unit or division of classical Greek or Latin prose.

Music A group of two or more phrases within a composition, often made up of 8 or 16 measures and terminating with a cadence.
Mathematics

a. The least interval in the range of the independent variable of a periodic function of a real variable in which all possible values of the dependent variable are assumed.

b. A group of digits separated by commas in a written number.

c. The number of digits that repeat in a repeating decimal. For example, 17 = 0.142857142857 … has a six-digit period.

Chemistry A sequence of elements arranged in order of increasing atomic number and forming one of the horizontal rows in the periodic table.
adjective
Of, belonging to, or representing a certain historical age or time: a period piece; period furniture.
interjection
Used to emphasize finality, as when expressing a decision or an opinion: You're not going to the movies tonight, period!
Origin of period
Middle English
periode
from
Old French
from
Medieval Latin
periodus
from
Latin
perihodos
rhetorical period
from
Greek
periodos
circuit
peri-
peri-
hodos
way
Word History:
Many may have wondered why the word
period
has the sense "punctuation mark (&thin;.&thin;)" as well as several senses having to do with time. The answer to this question lies in one of the senses of the Greek word
periodos
from which our word is descended.
Periodos,
made up of
peri-,
"around," and
hodos,
"way," in addition to meaning such things as "going around, way around, going around in a circle, circuit," and with regard to time, "cycle or period of time," referred in rhetoric to "a group of words organically related in grammar and sense." The Greek word was adopted into Latin as
perihodos,
which in the Medieval Latin period acquired a new sense related to its use in rhetoric, "a punctuation mark used at the end of a rhetorical period." This sense is not recorded in English until the late 1500s, but the word had already entered Middle English in the 1400s as a borrowing from Old French in the sense "a cycle of recurrence of a disease."
---
period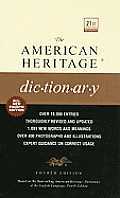 period
epoch
era
age
term
These nouns refer to a portion or length of time.
Period
is the most general:
a short waiting period; a difficult period of my life; the Romantic period in music.
Epoch
refers to a period regarded as being remarkable or memorable:
"We enter on an epoch of constitutional retrogression"
(John R. Green). An
era
is a period of time notable because of new or different aspects or events:
"How many a man has dated a new era in his life from the reading of a book"
(Henry David Thoreau). An
age
is usually a period marked by a distinctive characteristic:
the age of Newton; the Iron Age.
A
term
is a period of time to which limits have been set:
Senators are elected for a term of six years.
---

Adjective
(not comparable)
Appropriate for a given historical era.
(of a film, or play, or similar) Set in and designed to evoke a particular historical period, especially through the use of elaborate costumes and scenery.
Interjection
(chiefly North America) And nothing else; and nothing less; used for emphasis.

When I say "eat your dinner," it means "eat your dinner," period!
Noun
(plural periods)
An end or conclusion; the final point of a process etc. [from 16th c.]
A period of time in history seen as a single coherent entity; an epoch, era. [from 16th c.]

Food rationing continued in the post-war period.

(rhetoric) A complete sentence, especially one expressing a single thought or making a balanced, rhythmic whole. [from 16th c.]
(now chiefly North America) The punctuation mark "." (indicating the ending of a sentence or marking an abbreviation).
A length of time. [from 17th c.]

There was a period of confusion following the announcement.
You'll be on probation for a six-month period.

The length of time during which the same characteristics of a periodic phenomenon recur, such as the repetition of a wave or the rotation of a planet. [from 17th c.]
Female menstruation. [from 18th c.]

When she is on her period she prefers not to go swimming.

A section of an artist's, writer's (etc.) career distinguished by a given quality, preoccupation etc. [from 19th c.]

This is one of the last paintings Picasso created during his Blue Period.

Each of the divisions into which a school day is split, allocated to a given subject or activity. [from 19th c.]

I have math class in second period.

(chiefly North America) Each of the intervals into which various sporting events are divided. [from 19th c.]

Gretzky scored in the last minute of the second period.

(chemistry) A row in the periodic table of the elements. [from 19th c.]
(geology) A subdivision of an era, typically lasting from tens to hundreds of millions of years, see Appendix: Geologic timescale.
(genetics) A Drosophila gene which gene product is involved in regulation of the circadian rhythm
(music) Two phrases (an antecedent and a consequent phrase).
(mathematics) One of several similar sets of figures or terms usually marked by points or commas placed at regular intervals, as in numeration, in the extraction of roots, and in recurring decimals.
Verb
(third-person singular simple present periods, present participle perioding, simple past and past participle perioded)
To put an end to.
Origin
From Middle English periode, from Middle French periode, from Medieval Latin periodus, from Ancient Greek περίοδος (períodos, "circuit, period of time, path around"), from περί- (peri-, "around") + ὁδός (hodós, "way"). Displaced native Middle English tide ("interval, period, season"), from Old English tÄ«d ("time, period, season"), Middle English elde ("age, period"), from Old English ieldu ("age, period of time").
---