adjective
The definition of quaint is something small, old fashioned or charming in a good way.

An example of quaint is a little old cottage in the country.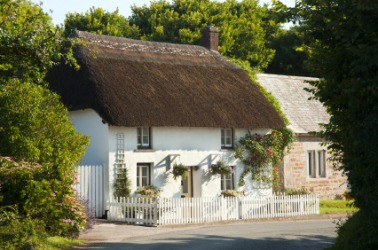 A quaint English cottage.
---
quaint definition by Webster's New World
adjective
Obsolete

clever or skilled

Now Rare

wrought with skill; ingenious
unusual or old-fashioned in a pleasing way
singular; unusual; curious
fanciful; whimsical
Origin: Middle English cointe ; from Old French ; from Classical Latin cognitus, known: see cognition
Webster's New World College Dictionary Copyright © 2010 by Wiley Publishing, Inc., Cleveland, Ohio. Used by arrangement with John Wiley & Sons, Inc.
---
quaint definition by American Heritage Dictionary
adjective
quaint·er
,
quaint·est
Charmingly odd, especially in an old-fashioned way: "Sarah Orne Jewett . . . was dismissed by one critic as merely a New England old maid who wrote quaint, plotless sketches of late 19th-century coastal Maine" (James McManus).
Unfamiliar or unusual in character; strange: quaint dialect words. See Synonyms at strange.
Cleverly made; artful.
Origin: Middle English, clever, cunning, peculiar, from Old French queinte, cointe, from Latin cognitus, past participle of cognōscere, to learn; see cognition.
Related Forms: