strange

strange
adjective
The definition of strange is an unfamiliar or unusual person, place or thing.

An example of strange is a city someone is visiting for the first time.
An example of strange is food that a person hasn't eaten before.
---
strange
adjective
strang′er

,

strang′est
of another place or locality; foreign; alien
not previously known, seen, heard, or experienced; unfamiliar
quite unusual or uncommon; extraordinary
queer; peculiar; odd

Archaic

reserved, distant, or cold in manner
lacking experience; unaccustomed: a new employee who is strange to the job
Origin of strange
Middle English from Old French
estrange
from Classical Latin
extraneus
, extraneous
adverb
in a strange manner
---
strange
adjective
strang·er, strang·est
a. Not previously known; unfamiliar: saw lots of strange faces at the reception; heard music that was strange to me.

b. Not of one's own or a particular locality, environment, or kind; not native: came across a flower that was strange to the region.

Out of the ordinary or difficult to account for; unusual or peculiar: Events took a strange twist last week.

a. Reserved in manner; distant or cool: The once affable man slowly became strange to his friends.

b. Not comfortable or at ease: I felt strange and out of place at the party because I didn't know any of the guests.

Not accustomed or conditioned: She was strange to her new duties.
Physics Of, relating to, or exhibiting strangeness.
adverb
In a strange manner: He's been acting strange lately.
Origin of strange
Middle English
from
Old French
estrange
extraordinary, foreign
from
Latin
extrāneus
adventitious, foreign
from
extrā
outside
from feminine ablative of
exter
outward
; see
eghs
in Indo-European roots.
Related Forms:
---
strange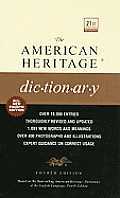 strange
peculiar
odd
queer
quaint
outlandish
singular
eccentric
curious
These adjectives describe what deviates from the usual or customary.
Strange
refers especially to what is unfamiliar, unknown, or inexplicable:
All summer I traveled through strange lands.
Peculiar
particularly describes what is distinct from all others:
Cloves have a peculiar aromatic odor.
Something that is
odd
or
queer
fails to accord with what is ordinary, usual, or expected; both terms can suggest strangeness or peculiarity:
I find it odd that his name is never mentioned.
"Now, my suspicion is that the universe is not only queerer than we suppose, but queerer than we

can

suppose"
(J.B.S. Haldane).
Quaint
refers to pleasing or old-fashioned peculiarity:
"the quaint streets of New Orleans, that most foreign of American cities"
(Winston Churchill).
Outlandish
suggests alien or bizarre strangeness:
The partygoers wore outlandish costumes.
Singular
describes what is unique or unparalleled; the term often suggests a quality that arouses curiosity or wonder:
Such poise is singular in one so young.
Eccentric
refers particularly to what is strange and departs strikingly from the conventional:
His musical compositions were innovative but eccentric.
Curious
suggests strangeness that excites interest:
Americans living abroad often acquire a curious hybrid accent.
See Also Synonyms at
foreign
.
---

---