peculiar

pe·cu·liar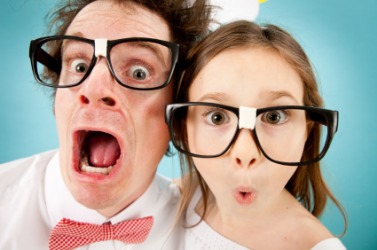 A man and girl acting peculiar.
adjective
The definition of peculiar is something important or of special interest.

An example of peculiar is the specific picture that gets pointed out on a tour.

Peculiar is defined as something that is different and unusual.

An example of peculiar is a state fair sideshow with strange people.
---
peculiar
of only one person, thing, group, country, etc.; distinctive; exclusive: a bird peculiar to Australia
particular; unique; special: a matter of peculiar interest
out of the ordinary; queer; odd; strange
Origin of peculiar
Middle English
peculier
from Classical Latin
peculiaris
from
peculium:
see peculate
something belonging to one only, as a privilege

Brit.

a church or parish under a jurisdiction other than that of the diocese in which it is located
---
peculiar
adjective
Not ordinary or usual; odd or strange: noticed a peculiar odor in the room. See Synonyms at strange.
Belonging distinctively or primarily to one person, group, or kind; special or unique: a species peculiar to the high desert.
noun
A privilege or property that is exclusively one's own.
Chiefly British A church or parish under the jurisdiction of a diocese different from that in which it lies.
Origin of peculiar
Middle English
peculier
personal
from
Latin
pecūliāris
from
pecūlium
private property
; see
peku-
in Indo-European roots.
Related Forms:
---
peculiar

Adjective
(comparative more peculiar, superlative most peculiar)
Out of the ordinary; odd; curious; unusual.

The sky had a peculiar appearance before the storm.
It would be rather peculiar to see a kangaroo hopping down a city street.

Common or usual for a certain place or circumstance; specific or particular.

Kangaroos are peculiar to Australia.

(dated) One's own; belonging solely or especially to an individual; not shared or possessed by others.
(dated) Particular; individual; special; appropriate.
---