lure

lure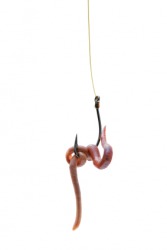 A worm is used here as a lure.
noun
The definition of lure is something that attracts a person or animal, especially something used specifically for the purposes of attracting or baiting an animal.

An example of lure is a worm used to catch a fish.
An example of lure is a high paying job that attracts a person.
verb
To lure is defined as to purposely attract someone or tempt someone to do something, often using a reward.

An example of lure is when you put out bait to try to get an animal to come to your trap.
---
lure
a device consisting of a bunch of feathers on the end of a long cord, often baited with food: it is used in falconry to recall the hawk

the power of attracting, tempting, or enticing: the lure of the stage
anything that so attracts or tempts

a bait for animals; esp., an artificial one used in fishing
Origin of lure
Middle English from Middle French
leurre
from Old French
loirre
, probably from Frankish or Gothic an unverified form
l?thr
, akin to Middle Dutch
loder
, lure, Old English
lathian
, to invite
transitive verb
lured

,

lur′ing
to recall (a falcon) with a lure
to attract, tempt, or entice: often with on
---
lure
noun
a. Something that tempts or attracts with the promise of pleasure or reward: the lure of the open road.

b. An attraction or appeal: Living on the ocean has a lure for many retirees.

A decoy used in catching animals, especially an artificial bait used in catching fish.
A bunch of feathers attached to a long cord, used in falconry to recall the hawk.
transitive verb
lured, lur·ing, lures
To attract or entice, especially by wiles or temptation: Customers were lured to the store by ads promising big discounts.
To recall (a falcon) with a lure.
Origin of lure
Middle English
from
Anglo-Norman
of Germanic origin
Related Forms:
---
lure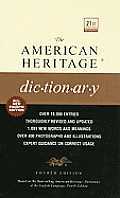 lure
entice
inveigle
decoy
tempt
seduce
These verbs mean to lead or attempt to lead into a wrong or foolish course:
Lure
suggests the use of something that attracts like bait:
Industry often lures scientists from universities by offering them huge salaries.
To
entice
is to draw on skillfully, as by arousing hopes or desires:
The teacher tried to entice the shy child into entering the classroom.
Inveigle
implies winning over by coaxing, flattery, or artful talk:
He inveigled a friend into becoming his law partner.
To
decoy
is to trap or ensnare by cunning or deception:
Partisans dressed as simple farmers decoyed the soldiers into the crossfire.
Tempt
implies an encouragement or an attraction to do something, especially something immoral, unwise, or contrary to one's better judgment:
I am tempted to tell him what I really think of him.
To
seduce
is to entice away and usually suggests the overcoming of moral resistance:
"The French King attempted by splendid offers to seduce him from the cause of the Republic"
(Thomas Macaulay).
---

---