imitation

im·i·ta·tion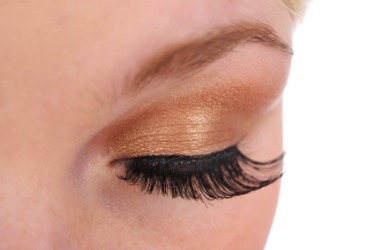 A woman wearing imitation eyelashes.
adjective
The definition of an imitation is something that is made to look like something else.

An example of imitation is imitation crab in a crab louie salad.
noun
Imitation is defined as the act of copying, or a fake or copy of something.

An example of imitation is creating a room to look just like a room pictured in a decorator magazine.
An example of imitation is fish pieces sold as crab.
---
imitation
the act of imitating

the result or product of imitating; artificial likeness; copy
a counterfeit

Biol.

mimicry (sense )

Music

the repetition in close succession of a theme or theme fragment in a different voice: used often as a technique of counterpoint

Philos.

in Platonism, the process wherein sensible objects imperfectly embody unchanging, immaterial models or archetypes
in Aristotelianism, artistic portrayal not as literal copying but as representation of the essential nature of something
Origin of imitation
Classical Latin
imitatio
made to resemble something specified, usually something superior or genuine; not real; sham; bogus: imitation leather
---
imitation
noun
The act or an instance of imitating: gave us his imitation of a famous actor.
Something derived or copied from an original, often in an inferior way: an undrinkable imitation of real lemonade.
Music

a. Repetition of a phrase or melody often with variations in key, rhythm, and voice.

b. Repetition of a theme in another voice such that each part continues polyphonously.
adjective
Made to resemble another, usually superior material: imitation fur.
Related Forms:
im′i·ta′tion·al

adjective
---
imitation

Origin
From Old French imitacion, from Latin imitatio
---