adjective
The definition of queer is something odd or unusual, or is an offensive and derogatory term used to describe a homosexual.

When you have an odd and unusual habit, it is an example of something that might be described as a queer habit.
noun
Queer is a strange or eccentric person, or an offensive and derogatory slang term used for a homosexual person.

An example of a queer is a person who dresses in unusual clothes and is known for doing very odd things such as standing on one leg for long periods of time.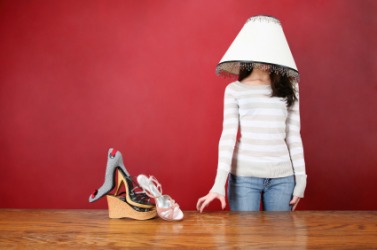 Queer means odd behavior.
---
queer definition by Webster's New World
adjective
differing from what is usual or ordinary; odd; singular; strange
slightly ill; qualmish or giddy

Informal

doubtful; suspicious

Informal

having mental quirks; eccentric

Slang

counterfeit; not genuine
☆

Slang

homosexual: in general usage, still chiefly a slang term of contempt or derision, but lately used as by some academics and homosexual activists as a descriptive term without negative connotations
Origin: northern Eng and amp; Scottish dial: via beggars' cant ; from uncertain or unknown; perhaps German quer, crosswise, in the origin, originally sense (MHG twer), crooked
transitive verb
to spoil the smooth operation or success of
to put (oneself) into an unfavorable position
noun
counterfeit money
a strange or eccentric person
☆

Slang

a homosexual: see note at adj. 6
---
queer definition by American Heritage Dictionary
adjective
queer·er
,
queer·est
Deviating from the expected or normal; strange: a queer situation.
Odd or unconventional, as in behavior; eccentric. See Synonyms at strange.
Of a questionable nature or character; suspicious.
Slang Fake; counterfeit.
Feeling slightly ill; queasy.
Offensive Slang Homosexual.
Usage Problem Of or relating to lesbians, gay men, bisexuals, or transgendered people.
noun
Offensive Slang Used as a disparaging term for a homosexual person.
Usage Problem A lesbian, gay male, bisexual, or transgendered person.
transitive verb
queered
,
queer·ing
,
queers
Slang
To ruin or thwart: "might try to queer the Games with anything from troop movements . . . to a bomb attack" (Newsweek).
To put (someone) in a bad position.
Origin: Perhaps from Low German, oblique, off-center, from Middle Low German dwer; see terkw- in Indo-European roots.
Related Forms:
Usage Note:
A reclaimed word is a word that was formerly used solely as a slur but that has been semantically overturned by members of the maligned group, who use it as a term of defiant pride.
Queer
is an example of a word undergoing this process. For decades
queer
was used solely as a derogatory adjective for gays and lesbians, but in the 1980s the term began to be used by gay and lesbian activists as a term of self-identification. Eventually, it came to be used as an umbrella term that included gay men, lesbians, bisexuals, and transgendered people. Nevertheless, a sizable percentage of people to whom this term might apply still hold
queer
to be a hateful insult, and its use by heterosexuals is often considered offensive. Similarly, other reclaimed words are usually offensive to the in-group when used by outsiders, so extreme caution must be taken concerning their use when one is not a member of the group.
The American Heritage® Dictionary of the English Language, 4th edition Copyright © 2010 by Houghton Mifflin Harcourt Publishing Company. Published by Houghton Mifflin Harcourt Publishing Company. All rights reserved.
---
queer - Phrases/Idioms
be queer for
☆
Slang
to have a strong liking for; be obsessed with