gender

gen·der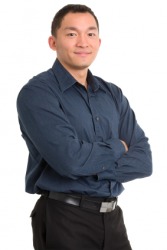 This persons gender is male.
noun
Gender is defined as a classification of a noun or pronoun as feminine, masculine or neuter.

An example of gender is the pronoun "he."

Gender is defined as the socially constructed roles and behaviors that a society typically associates with males and females.

An example of gender is referring to someone who wears a dress as a female.
verb
Gender is defined as to cause to exist or develop.

An example of gender is for a document to cause controversy.
---
gender
Gram.

the formal classification by which nouns are grouped and inflected, or changed in form, so as to reflect certain syntactic relationships: pronouns, modifiers, and verbs may also be so inflected: although gender is not a formal feature of English, some nouns and the third person singular pronouns are distinguished according to sex or the lack of sex (Ex.: man or he, masculine gender; woman or she, feminine gender; door or it, neuter gender): in most Indo-European languages, as well as in many others, gender is not necessarily correlated with sex
any one of such groupings, or an inflectional form showing membership in such a group

either of the two sexual divisions, male or female, into which human beings are divided
the fact or condition of being a male or a female human being, esp. with regard to how this affects or determines a person's self-image, social status, goals, etc.
Origin of gender
Middle English from Old French
gendre
, with unhistoric
-d-
from Classical Latin
genus
(gen.
generis
), descent, origin, translated, translation Classical Greek
genos
, race, class, sex: see genus
---
gender
noun
Grammar

a. A grammatical category, often designated as male, female, or neuter, used in the classification of nouns, pronouns, adjectives, and, in some languages, verbs that may be arbitrary or based on characteristics such as sex or animacy and that determines agreement with or selection of modifiers, referents, or grammatical forms.

b. The fact of being classified as belonging to such a category: agreement in gender, number, and case.

a. Either of the two divisions, designated female and male, by which most organisms are classified on the basis of their reproductive organs and functions; sex.

b. One's identity as female or male or as neither entirely female nor entirely male.

c. Females or males considered as a group: Students lined up with the genders in different lines.
transitive verb
gen·dered, gen·der·ing, gen·ders
Archaic
To engender.
Origin of gender
Middle English
gendre
from
Old French
kind, gender
from
Latin
genus
gener-
; see
genə-
in Indo-European roots.
Related Forms:
Usage Note: Some people maintain that the word sex should be reserved for reference to the biological aspects of being male or female or to sexual activity, and that the word gender should be used only to refer to sociocultural roles. Accordingly, one would say The effectiveness of the treatment appears to depend on the sex of the patient and In society, gender roles are clearly defined. In some situations this distinction avoids ambiguity, as in gender research, which is clear in a way that sex research is not. The distinction can be problematic, however. Linguistically, there isn't any real difference between gender bias and sex bias, and it may seem contrived to insist that sex is incorrect in this instance.
---
gender

---