female

fe·male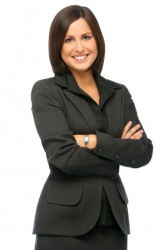 A human female.
adjective
The definition of female is something related to the sex that produces an egg and that can bear children, or the part of a machine, tool or fitting that is hollow so that the male end of the tool can be inserted.

Dresses are an example of something that would be described as female clothing.
The threaded opening that the protruding male end of a hose sticks into is an example of the female end of the hose.
noun
A female is defined as a person of the sex that produces eggs and can bear young.

Julia Roberts is an example of a female.
---
female
designating or of the sex that produces ova and bears offspring: biological symbol, ?
of, characteristic of, or suitable to members of this sex; feminine
consisting of women or girls
designating or having a hollow part shaped to receive a corresponding inserted part (called male): said of pipe fittings, electric sockets, etc.

Bot.

having pistils, archegonia, or oogonia, but no stamens or antheridia
designating or of a reproductive structure or part containing large gametes (eggs) that can be fertilized by smaller, motile gametes (sperms)
designating or of any structure or part that produces fruit after it is fertilized
Origin of female
ME, altered after male from
femelle
from Old French from Classical Latin
femella
, diminutive of
femina
, a woman from Indo-European base an unverified form
dh?-
, to suck, suckle from source Classical Latin
fellare
, to suck,
filius
, son,
fetus
, progeny, Classical Greek
th?lazein
, to suckle,
thele
, nipple
a female person; woman or girl
a female animal or plant
---
female
adjective
a. Of or denoting the sex that produces ova or bears young.

b. Characteristic of or appropriate to this sex in humans and other animals: female hormones; female fashions.

c.

Consisting of members of this sex. See Usage Note at

lady

.

Of or denoting the gamete that is larger and less motile than the other corresponding gamete. Used of anisogamous organisms.
Botany

a. Designating an organ, such as a pistil or ovary, that functions in producing seeds after fertilization.

b. Bearing pistils but not stamens; pistillate: female flowers.

Designed to receive or fit around a complementary male part, as a slot or receptacle: the female end of an extension cord.
noun
A female organism.
A woman or girl.
Origin of female
Middle English
alteration
(
influenced by
male
male
)
of
femelle
from
Old French
from
Latin
fēmella
diminutive of
fēmina
woman
; see
dhē(i)-
in Indo-European roots.
Related Forms:
---
female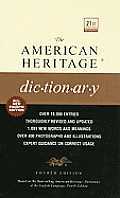 female
feminine
womanlike
womanly
womanish
effeminate
ladylike
These adjectives mean of or characteristic of women.
Female
categorizes any living thing by gender or sex:
the female population; a female kitten; a female plant.
Feminine
refers to what is considered characteristic of women:
feminine intuition.
Womanlike
applies to qualities of a woman:
womanlike resolve.
Womanly
describes qualities regarded as becoming to a woman:
womanly sympathy.
Womanish
suggests qualities associated with or suggestive of women:
womanish attitudes.
Effeminate
applies to men who exhibit attributes traditionally associated with women:
an effeminate actor.
Ladylike
applies to what is regarded as befitting refined or well-mannered women:
ladylike manners.
---

Adjective
(not comparable)
Noun
(plural females)
One of the female (feminine) sex or gender.

A human member of the feminine sex or gender.
An animal of the sex that produces eggs.
(botany) A plant which produces only that kind of reproductive organ capable of developing into fruit after impregnation or fertilization; a pistillate plant.
---