devoted

de·vot·ed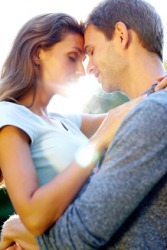 A devoted couple.
adjective
The definition of devoted is someone who is very loyal and steadfast in giving love or attention.

A lover who is always by your side and who adores you always is an example of a devoted lover.
---
devoted
characterized by devotion or zeal; dedicated
very loving, loyal, or faithful: a devoted husband

Obs.

doomed
---
devoted
adjective
Feeling or displaying strong affection or attachment; ardent: a devoted friend.
Having been consecrated; dedicated.
Related Forms:
---
devoted

Adjective
(comparative more devoted, superlative most devoted)
Verb
simple past tense and past participle of devote
---