negligent

neg·li·gent
adjective
The definition of negligent is a careless person, or always failing to do the right thing.

An example of negligent is someone writing their ATM pin number on their bank card.
---
negligent
habitually failing to do the required thing; neglectful
careless, lax, inattentive, or indifferent
Origin of negligent
Middle English from Old French
négligent
from Classical Latin
negligens
, present participle of
negligere
: see neglect
---
negligent
adjective
Given to or characterized by neglect, especially habitual neglect: The negligent worker missed another deadline.
Law Acting with or done through negligence.
Origin of negligent
Middle English
from
Old French
from
Latin
neglegēns
neglegent-
present participle of
neglegere
to neglect
; see
neglect
.
Related Forms:
---
negligent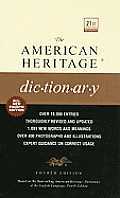 negligent
derelict
lax
neglectful
remiss
slack
1
These adjectives mean guilty of a lack of due care or concern:
an accident caused by a negligent driver; was derelict in his civic responsibilities; lax in attending classes; neglectful of her own financial security; remiss of you not to pay your bill; slack in maintaining discipline.
---

Adjective
(comparative more negligent, superlative most negligent)
Careless, without appropriate or sufficient attention.
(law) Culpable due to negligence.
---