bulge

bulge
noun
The definition of a bulge is a swelling or protrusion in an otherwise flat surface.

A big bump sticking out of a flat surface is an example of a bulge.
verb
To bulge is defined as to swell, protrude or stick out more than normal.

When you eat a really giant meal and your stomach starts to stick out more than normal, this is an example of a time when your stomach bulges.
---
bulge
an outward swelling; protuberance
a projecting part, as a military salient

Informal

a sudden increase in size, value, etc.

Informal

advantage or margin of advantage
Origin of bulge
Middle English from Old French
bouge
: see budge
intransitive verb
transitive verb
bulged

,

bulg′ing
to swell or bend outward; protrude or project
---
bulge
noun
A protruding part; an outward curve or swelling.
Nautical A bilge.
A sudden, usually temporary increase in number or quantity: The baby boom created a bulge in school enrollment.
verb
bulged, bulg·ing, bulg·es
verb
intransitive
To swell, protrude, or curve outward: a wall bulging after a flood; muscles bulging under a shirt.
verb
transitive
To cause to bulge.
Origin of bulge
Middle English
pouch
from
Old French
bulge, bouge
from
Latin
bulga
bag
of Celtic origin
; see
bhelgh-
in Indo-European roots.
Related Forms:
---
bulge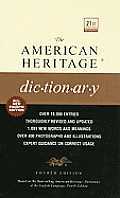 bulge
balloon
belly
jut
overhang
project
protrude
These verbs mean to curve, spread, or extend outward past the normal or usual limit:
a wallet bulging with money; expenses ballooning; a sail bellying in the wind; a pipe jutting from his mouth; overhanging eaves; projecting teeth; a head protruding from the window.
---

---
bulge - Investment & Finance Definition
Typically, a quick run-up in the price of a futures contract, although the term can be used to refer to stocks, the entire stock market, or another investment.
---