noun
The definition of a seed is a structure that contains the embryo of a plant.

An example of seed is an almond.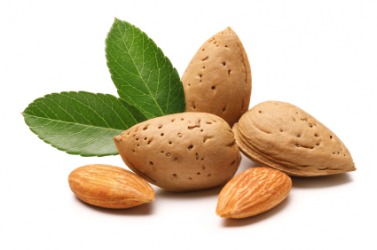 An almond is one type of seed.
---
seed
noun
pl. seeds or seed
the part of a flowering plant that typically contains the embryo with its protective coat and stored food and that can develop into a new plant under the proper conditions; fertilized and mature ovule

loosely

any part, as a bulb, tuber, etc., from which a new plant can grow: a potato seed
a small, usually hard, seedlike fruit

seeds collectively
the source, origin, or beginning of anything: the seeds of revolt

Archaic

descendants; posterity
ancestry

in the development of certain lower animals, a form suitable for transplanting, as spat
the seed-bearing stage or condition: in seed

spore ()
sperm or semen
something tiny, like a seed; esp.,

☆ a tiny crystal or other particle, as one added to a solution or liquid to start crystallization
a tiny bubble, as a flaw in glassware

☆

Sports

a seeded player
Origin of seed
Middle English
sede
; from Old English
sæd
, akin to German
saat
; from Indo-European base an unverified form
sē(i)-
, to cast, let fall from source Classical Latin
serere
, to sow, plant,
sator
, sower,
semen
, seed
transitive verb
to plant with seeds
to sow (seeds)
to remove the seeds from
☆ to inject, fill, or scatter with seeds (see seed, sense ); esp., to sprinkle particles of dry ice, silver iodide, etc. into (clouds) in an attempt to induce rainfall
to provide with the means or stimulus for growing or developing

Sports

to distribute the names of the ranking contestants in (the draw for position in a tournament) so that those with the greatest skill are not matched together in the early rounds
to treat (a player) as a ranking contestant in this way
intransitive verb
to form seeds; specif., to become ripe and produce seeds
to go to seed; shed seeds
to sow seeds
go to seed
or
run to seed
to shed seeds after the time of flowering or bearing has passed
to become weak, useless, unprofitable, etc.; deteriorate
---
seed
noun
pl.
seeds
seeds
or
seed
a. A mature plant ovule containing an embryo.

b. A small dry fruit, spore, or other propagative plant part.

c. Seeds considered as a group: a farmer buying seed.

d. The seed-bearing stage of a plant: The grass is in seed.

a. A larval shellfish or a hatchling fish: released scallop seed in the bay.

b. An egg or cocoon of certain insects: silkworm seed.

Something that resembles a seed, as:

a. A tiny bubble in a piece of glass.

b. Medicine A form of a radioactive isotope that is used to localize and concentrate the amount of radiation administered to a body site, such as a tumor.

a. A source or beginning; a germ: the seed of an idea.

b. A small amount of material used to start a chemical reaction.

c. A small crystal used to start a crystallization process.

Archaic

a. Offspring; progeny.

b. Family stock; ancestry.

c. Sperm; semen.

Sports A player who has been seeded for a tournament, often at a given rank: a top seed.
verb
seed·ed
,
seed·ing
,
seeds
seeds
verb
, transitive
a. To plant seeds in (land, for example); sow.

b. To plant (a crop, for example) as seeds in soil.

To remove the seeds from (fruit).
To furnish with something that grows or stimulates growth or development: a bioreactor seeded with bacteria.
Medicine To cause (cells or a tumor, for example) to grow or multiply.
Meteorology To sprinkle (a cloud) with particles, as of silver iodide, in order to disperse it or to produce precipitation.
Sports

a. To arrange (the drawing for positions in a tournament) so that the more skilled contestants meet in the later rounds.

b. To rank (a contestant) in this way.

To help (a business, for example) in its early development.
verb
, intransitive
To sow seed.
To pass into the seed-bearing stage.
Medicine To grow or multiply, as a tumor.
adjective
Set aside for planting a new crop: seed corn; seed potatoes.
Intended to help in early stages: provided seed capital for a fledgling business.
Origin of seed
Middle English, from Old English
s&aemac;d, sēd
; see
sē-
in Indo-European roots.
---
seed
Noun
(countable and uncountable, plural seeds)
​(countable) A fertilized grain, initially encased in a fruit, which may grow into a mature plant.

2013 May-June, David Van Tassel, Lee DeHaan, "Wild Plants to the Rescue", American Scientist, volume 101, number 3: 

Plant breeding is always a numbers game. […] The wild species we use are rich in genetic variation,  […] . In addition, we are looking for rare alleles, so the more plants we try, the better. These rarities may be new mutations, or they can be existing ones that are neutral—or are even selected against—in a wild population. A good example is mutations that disrupt seed dispersal, leaving the seeds on the heads long after they are ripe.

If you plant a seed in the spring, you may have a pleasant surprise in the autumn.

(countable, botany) A fertilized ovule, containing an embryonic plant.
(uncountable) An amount of fertilized grain that cannot be readily counted.

The entire field was covered with geese eating the freshly sown seed.

(uncountable) Semen.

Sometimes a man may feel encouraged to spread his seed before he settles down to raise a family.

(countable) A precursor.

the seed of an idea;  which idea was the seed (idea)?

(countable) The initial state, condition or position of a changing, growing or developing process; the ultimate precursor in a defined chain of precursors.

The initial position of a competitor or team in a tournament. (seed position)

The team with the best regular season record receives the top seed in the conference tournament.

The competitor or team occupying a given seed. (seed position)

The rookie was a surprising top seed.

Initialization state of a pseudorandom number generator (PRNG). (seed number)

If you use the same seed you will get exactly the same pattern of numbers.

Commercial message in a creative format placed on relevant sites on the Internet. (seed idea or seed message)

The latest seed has attracted a lot of users in our online community.

(now rare) Offspring, descendants, progeny.

the seed of Abraham

Race; generation; birth.
Usage notes
The common use of seed differs from the botanical use. The "seeds" of sunflowers are botanically fruits.
Verb
(third-person singular simple present seeds, present participle seeding, simple past and past participle seeded)
To start; to provide, assign or determine the initial resources for, position of, state of.

A venture capitalist seeds young companies.
The tournament coordinator will seed the starting lineup with the best competitors from the qualifying round.
The programmer seeded fresh, uncorrupted data into the database before running unit tests.

(sports, games) To allocate a seeding to a competitor.
To be able to compete (especially in a quarter-final/semi-final/final).

The tennis player seeded into the quarters.

To ejaculate inside the penetratee during intercourse, especially in the rectum.
Origin
From Middle English seed, sede, side, from Old English sēd, sǣd ("seed, that which is sown"), from Proto-Germanic *sēdiz ("seed"), from Proto-Indo-European *sētis-, *seh₁tis (corresponding to Proto-Germanic *sēaną ("to sow") +‎ *-þiz), from Proto-Indo-European *seh₁- ("to sow, throw"). Cognate with West Frisian sied ("seed"), Dutch zaad ("seed"), Low German Saad ("seed"), German Saat ("seed"), Danish sæd ("seed"), Swedish säd ("seed"), Latin satio ("seeding, time of sowing, season"). More at sow.
---
seed - Computer Definition
(1) The starting value used by a random number generation routine to create random numbers.
(2) A BitTorrent user who is uploading content to another user. See seeding, leech and BitTorrent.
(3) (SEED) (Self-Electro-optic-Effect Device) An optical transistor developed by David Miller at Bell Labs in 1986.
---
seed
Variant of seed
noun
pl. seeds or seed
the part of a flowering plant that typically contains the embryo with its protective coat and stored food and that can develop into a new plant under the proper conditions; fertilized and mature ovule

loosely

any part, as a bulb, tuber, etc., from which a new plant can grow: a potato seed
a small, usually hard, seedlike fruit

seeds collectively
the source, origin, or beginning of anything: the seeds of revolt

Archaic

descendants; posterity
ancestry

in the development of certain lower animals, a form suitable for transplanting, as spat
the seed-bearing stage or condition: in seed

spore ()
sperm or semen
something tiny, like a seed; esp.,

☆ a tiny crystal or other particle, as one added to a solution or liquid to start crystallization
a tiny bubble, as a flaw in glassware

☆

Sports

a seeded player
Origin of seed
Middle English
sede
; from Old English
sæd
, akin to German
saat
; from Indo-European base an unverified form
sē(i)-
, to cast, let fall from source Classical Latin
serere
, to sow, plant,
sator
, sower,
semen
, seed
transitive verb
to plant with seeds
to sow (seeds)
to remove the seeds from
☆ to inject, fill, or scatter with seeds (see seed, sense ); esp., to sprinkle particles of dry ice, silver iodide, etc. into (clouds) in an attempt to induce rainfall
to provide with the means or stimulus for growing or developing

Sports

to distribute the names of the ranking contestants in (the draw for position in a tournament) so that those with the greatest skill are not matched together in the early rounds
to treat (a player) as a ranking contestant in this way
intransitive verb
to form seeds; specif., to become ripe and produce seeds
to go to seed; shed seeds
to sow seeds
go to seed
or
run to seed
to shed seeds after the time of flowering or bearing has passed
to become weak, useless, unprofitable, etc.; deteriorate