plant

plant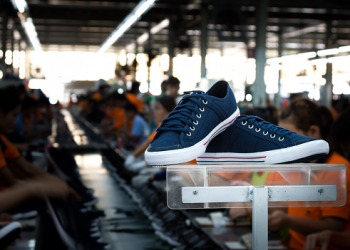 Shoes are made at this plant.
noun
The definition of a plant is a factory.

An example of plant is where running shoes are produced.

A plant is a person who has been secretly placed into a situation in order to report back to someone.

An example of plant is an undercover FBI agent acting as a drug dealer.

A plant is a living organism with multiple cells that produce its food through photosynthesis.

Facts About Plants

Plants are 90% water, while the percentage of water in animals goes as low as 75%.
The amount of water needed by a plant depends on its type, how much light it gets, and how old the plant is.
The reason plants wilt when they are not watered properly is because of a reduction in their turgor, the water pressure inside the cells that make up the plants' skeletons.
Plants exchange water for carbon dioxide to make food.
Some plants curl up their leaves in the winter to limit the amount of leaf surface exposed to drying winds, which limits evaporation and keeps the plant hydrated.
Plants that grow in the snow include: evergreens, Chinese juniper and oleaster (often called the Russian Olive).

An example of a plant is a flower or vegetable.
verb
Plant means to put something in the ground.

An example of plant is putting a zucchini seedling in soil.
---
plant
any of a kingdom (Plantae) of eukaryotes generally characterized by the ability to carry on photosynthesis in its cells which contain chloroplasts and have cellulose in the cell wall, including all embryophytes and, formerly, thallophytes
a young tree, shrub, or herb, ready to put into other soil for growth to maturity; a slip, cutting, or set
an herb, as distinguished from a tree or shrub
the tools, machinery, buildings, grounds, etc. of a factory or business
the equipment, buildings, etc. of any institution, as a hospital, school, etc.
the apparatus or equipment for some particular mechanical operation or process: the power plant of a ship

Slang

a person placed, or thing planned or used, to trick, mislead, or trap
Origin of plant
Middle English
plante
from Old English from Classical Latin
planta,
sprout, twig, probably back-formation from
plantare,
to smooth the soil for planting from
planta,
sole of the foot from Indo-European an unverified form
plat-,
variant, variety of base an unverified form
pla-
, broad, flat from source plain
to put into soil, esp. into the ground, to grow
to set plants in (a piece of ground)

to set firmly as into the ground; fix in position
to fix in the mind; implant (an idea, etc.)
to settle (a colony, colonists, etc.); found; establish
to furnish or stock with animals
to put a stock of (oysters, young fish, etc.) in a body of water

Slang

to deliver (a punch, blow, etc.) with force

Slang

to place (a person or thing) in such a way as to trick, trap, etc.
to place (an ostensible news item) in a newspaper, etc. with some ulterior motive, as in order to mold public opinion

Slang

to hide or conceal
to place (something) surreptitiously where it is certain to be found or discovered
Origin of plant
ME
planten
< OE
plantian
& OFr
planter,
both < L
plantare
< the n.
---
plant
noun
Botany

a. Any of various photosynthetic, eukaryotic, multicellular organisms of the kingdom Plantae characteristically containing chloroplasts, having cell walls made of cellulose, producing embryos, and lacking the power of locomotion. Plants include trees, bushes, herbs, ferns, mosses, and certain green algae.

b. A plant having no permanent woody stem; an herb.

c. Any of various fungi, algae, or protists that resemble plants and were formerly classified in the plant kingdom. Not in scientific use.

a. A building or group of buildings for the manufacture of a product; a factory: works in an auto plant.

b. The buildings, fixtures, and equipment, including machinery, tools, and instruments, necessary for an industrial operation or an institution: the university's mechanical plant.

A person or thing put into place in order to mislead or function secretly, especially:

a. A person placed in a group of spectators to influence behavior.

b. A person stationed in a given location as a spy or observer.

c. A misleading piece of evidence placed so as to be discovered.

d. A remark or action in a play or narrative that becomes important later.

Slang A scheming trick; a swindle.
transitive verb
plant·ed, plant·ing, plants
a. To place or set (seeds, for example) in the ground to grow.

b. To place seeds or young plants in (land); sow: plant a field in corn.

a. To place (spawn or young fish) in water or an underwater bed for cultivation: plant oysters.

b. To stock with spawn or fish.

To introduce (an animal) into an area.

a. To place or fix in a certain position: planted both feet on the ground; planted a kiss on my cheek.

b. To deliver (a punch or blow).

c. To fix firmly in the mind; implant: "The right of revolution is planted in the heart of man" ( Clarence Darrow )

To establish; found: plant a colony.

a. To station (a person) for the purpose of functioning in secret, as by observing, spying, or influencing behavior: Detectives were planted all over the store.

b. To place secretly or deceptively so as to be discovered or made public: planted a gun on the corpse to make the death look like suicide.

To conceal; hide: planted the stolen goods in the warehouse.
Origin of plant
Middle English
plante
from
Old EnglishOld French
both from
Latin
planta
sprout, seedling
; see
plat-
in Indo-European roots.
Related Forms:
---
plant

Noun
(plural plants or plantæ)
An organism that is not an animal, especially an organism capable of photosynthesis. Typically a small or herbaceous organism of this kind, rather than a tree.

The garden had a couple of trees, and a cluster of colourful plants around the border.

(botany) An organism of the kingdom Plantae; now specifically, a living organism of the Embryophyta (land plants) or of the Chlorophyta (green algae), a eukaryote that includes double-membraned chloroplasts in its cells containing chlorophyll a and b, or any organism closely related to such an organism.
(ecology) Now specifically, a multicellular eukaryote that includes chloroplasts in its cells, which have a cell wall.
(proscribed as biologically inaccurate) Any creature that grows on soil or similar surfaces, including plants and fungi.
An object placed surreptitiously in order to cause suspicion to fall upon a person.

That gun's not mine! It's a plant! I've never seen it before!

Anyone assigned to behave as a member of the public during a covert operation (as in a police investigation).
A person, placed amongst an audience, whose role is to cause confusion, laughter etc.
(snooker) A play in which the cue ball knocks one (usually red) ball onto another, in order to pot the second; a set.
A large piece of machinery, such as the kind used in earthmoving or construction.
knotty legs and plants of clay
(dated, slang) A plan; a swindle; a trick.
(US, dialect) A young oyster suitable for transplanting.
Usage notes
The scientific definition of what organisms should be considered plants changed dramatically during the 20th century. Bacteria, algae, and fungi are no longer considered plants by those who study them. Many textbooks do not reflect the most current thinking on classification.
Verb
(third-person singular simple present plants, present participle planting, simple past and past participle planted)
To place (an object, or sometimes a person), often with the implication of intending deceit.

That gun's not mine! It was planted there by the real murderer!

To place or set something firmly or with conviction.

Plant your feet firmly and give the rope a good tug.
to plant cannon against a fort; to plant a flag; to plant one's feet on solid ground

To place in the ground.
To furnish or supply with plants.

to plant a garden, an orchard, or a forest

To engender; to generate; to set the germ of.
To furnish with a fixed and organized population; to settle; to establish.

to plant a colony

To introduce and establish the principles or seeds of.

to plant Christianity among the heathen

To set up; to install; to instate.
Origin
From Middle English planten, from Old English plantian ("to plant"), from Latin plantare, later influenced by Old French planter. Compare also Dutch planten ("to plant"), German pflanzen ("to plant"), Swedish planta ("to plant"), Icelandic planta ("to plant").
Noun
(obsolete, sciences) plural form of plant
See also:
plantae
---
plant - Computer Definition
---
plant - Investment & Finance Definition
An asset category that describes certain fixed assets listed on a company's balance sheet, such as buildings, manufacturing facilities, and offices. See also fixed asset.
---