animal

an·i·mal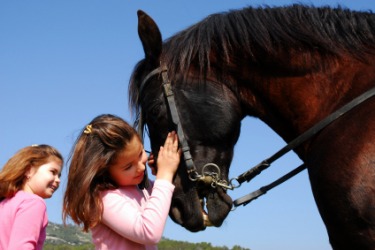 Both the girls and the horse are animals.
noun
The definition of an animal is a member of the kingdom Animalia, and is typically characterized by a multicellular body, specialized sense organs, voluntary movement, responses to factors in the environment and the ability to acquire and digest food.

A horse, lion and human are each an example of an animal.
---
animal
any of a kingdom (Animalia) of eukaryotes generally characterized by a multicellular body, the ability to move quickly and obtain food, specialized sense organs, and sexual reproduction
any such organism other than a human being, esp. a mammal or, often, any four-footed creature
a brutish, debased, or inhuman person

Informal

a person, thing, concept, etc. thought of as a kind or type: today's athlete is another animal altogether
Origin of animal
L, living being from
anima, animus
, breath, air, life principle, soul from Indo-European base an unverified form
an(e)-
, to breathe, exhale from source Classical Greek
anemos
, Sanskrit
anilas
, wind, breath, Old English
antha
, excitement, anger
of, like, or derived from animals
physical rather than mental or spiritual; specif., sensual, gross, bestial, etc.
the animal
animal nature; animality: it's the animal in him
---
animal
noun
Any of numerous multicellular eukaryotic organisms of the kingdom Metazoa (or Animalia) that ingest food rather than manufacturing it themselves and are usually able to move about during at least part of their life cycle. Sponges, jellyfishes, flatworms, mollusks, arthropods, and vertebrates are animals.
An animal organism other than a human, especially a mammal.
A person who behaves in a bestial or brutish manner.
A human considered with respect to his or her physical nature, as opposed to rational or spiritual nature.
A person having a specified aptitude or set of interests: "that rarest of musical animals, an instrumentalist who is as comfortable on a podium with a stick as he is playing his instrument" ( Lon Tuck )
adjective
Relating to, characteristic of, or derived from an animal or animals, especially when not human: animal cells; animal welfare.
Relating to the physical as distinct from the rational or spiritual nature of people: animal instincts and desires.
Origin of animal
Middle English
from
Latin
from
animāle
neuter of
animālis
living
from
anima
soul
; see
anə-
in Indo-European roots.
---
animal

---