beast

beast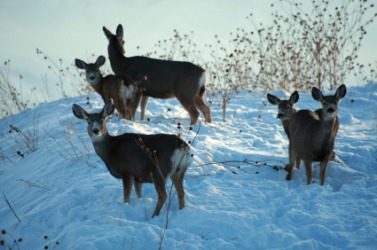 Beast in the snow.
noun
The definition of beast is an animal, usually a huge four-footed mammal or is a mean and scornful person.

An example of a beast is a giant Grizzly bear.
An example of a beast is a woman who talks down to everyone and treats people as though they are insignificant.
---
beast
any animal as distinguished from a human being: neither man nor beast
any large, four-footed animal; sometimes, specif., a domesticated animal
qualities or impulses like an animal's: to bring out the beast in him
a person who is gross, brutal, vile, etc.
Origin of beast
Middle English and Old French
beste
from Classical Latin
bestia
from uncertain or unknown; perhaps Indo-European base an unverified form
dheus-
from source deer
---
beast
noun
An animal other than a human, especially a large four-footed mammal.
Animal nature as opposed to intellect or spirit: an insult that brought out the beast in him.
A very large or powerful person or thing: drives a beast of a truck.
Something of a specified kind: Her latest film is an odd beast.
A brutal, contemptible person.
Origin of beast
Middle English
beste
from
Old French
from
Latin
bēstia
---
beast

Proper noun
(biblical) A figure in the Book of Revelation (Apocalypse), often identified with Satan or the Antichrist.
A wild animal, or seemingly so, which roams free in a country it is usually only found in zoos. (For example The Beast of Bodmin Mo).
---