noun
The definition of beast is an animal, usually a huge four-footed mammal or is a mean and scornful person.

An example of a beast is a giant Grizzly bear.
An example of a beast is a woman who talks down to everyone and treats people as though they are insignificant.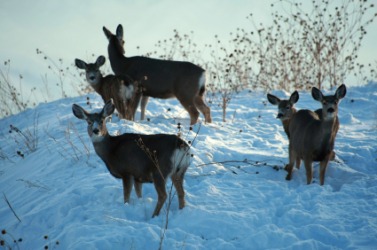 Beast in the snow.
---
beast definition by Webster's New World
noun
Archaic

any animal as distinguished from a human being
any large, four-footed animal; sometimes, specif., a domesticated animal
qualities or impulses like an animal's: the beast in him
a person who is gross, brutal, vile, etc.
Origin: Middle English and amp; Old French beste ; from Classical Latin bestia ; from uncertain or unknown; perhaps Indo-European base an unverified form dheus- from source deer
Webster's New World College Dictionary Copyright © 2010 by Wiley Publishing, Inc., Cleveland, Ohio. Used by arrangement with John Wiley & Sons, Inc.
---
beast definition by American Heritage Dictionary
noun
a. An animal other than a human, especially a large four-footed mammal.

b. New England & Southern U.S. A large domestic animal, especially a horse or bull.

Animal nature as opposed to intellect or spirit: "So far the beast in us has insisted upon having its full say" (William Dean Howells).
A brutal, contemptible person.
Origin: Middle English beste, from Old French, from Latin bēstia.