scrap
scrap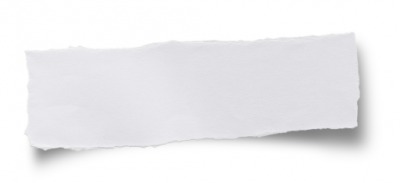 A scrap of paper.
adjective
The definition of scrap is something that is in small pieces or leftovers that were discarded.

An example of scrap is the type of metal at a recycling yard.
noun
Scrap is defined as a small amount of something, often left from something larger.

An example of a scrap is tiny bit of paper.
An example of a scrap is leftover food given to a dog.
An example of a scrap is a piece of metal not needed when fixing a car.
verb
Scrap means to throw away something that is no longer useful.

An example of to scrap is to get rid of a bicycle when it is broken and can no longer be ridden.
---
scrap
a small piece; bit; fragment; shred
a bit of something written or printed; brief extract

discarded metal in the form of machinery, auto parts, etc. suitable only for reprocessing
discarded articles or fragments of rubber, leather, cloth, paper, etc.

bits of leftover food
the crisp remnants of animal fat after the oil has been removed by rendering
Origin of scrap
Middle English
scrappe
; from Old Norse
skrap
, scraps, trifles ; from
skrapa
, to scrape
in the form of fragments, pieces, odds and ends, or leftovers
used and discarded
scrapped

,

scrap′ping
to make into scrap; break up
to get rid of or abandon as useless; discard; junk
a fight or quarrel
Origin of scrap
; from uncertain or unknown; perhaps scrape
scrapped

,

scrap′ping
to fight or quarrel
---
scrap
noun
A small piece or bit; a fragment.
scraps Leftover bits of food.
Discarded waste material, especially metal suitable for reprocessing.
scraps Crisp pieces of rendered animal fat; cracklings.
transitive verb
scrapped
scrapped
,
scrap·ping
,
scraps
To break down into parts for disposal or salvage: scrap an old stove.
To discard or abandon as useless; cancel: scrap a plan.
Origin of scrap
Middle English, from Old Norse
skrap
,
trifles, pieces
; see
sker-
1
in Indo-European roots.
---
scrap
Noun
(plural scraps)
A (small) piece; a fragment; a detached, incomplete portion.

I found a scrap of cloth to patch the hole.

(usually in the plural) Leftover food.

Give the scraps to the dogs and watch them fight.

Discarded material (especially metal), junk.

That car isn't good for anything but scrap.

(ethnic slur, offensive) A Hispanic criminal, especially a Mexican or one affiliated to the Norte gang.
Verb
(third-person singular simple present scraps, present participle scrapping, simple past and past participle scrapped)
To discard.
(of a project or plan) To stop working on indefinitely.
(intransitive) To scrapbook; to create scrapbooks.
To dispose of at a scrapyard.
To make into scrap.
Origin
Middle English scrappe, from Old Norse skrap, from skrapa ("to scrape, scratch").
Verb
(third-person singular simple present scraps, present participle scrapping, simple past and past participle scrapped)
to fight
---