grand

grand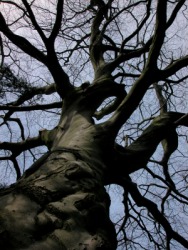 A grand old tree.
adjective
The definition of grand is very large in size, or important, wonderful, fascinating or noble.

An example of grand used as an adjective is the phrase a "grand tree," which means a very tall tree.
An example of grand used as an adjective is the phrase a "grand accomplishment," which means an accomplishment that is very important and great.
---
grand
higher in rank, status, or dignity than others having the same title: a grand duke
most important; chief; main; principal: the grand ballroom, grand prize
imposing because of great size, beauty, and extent; magnificent: grand scenery
handsome and luxurious; characterized by splendor and display: a grand banquet
eminent; distinguished; illustrious
self-important; pretentious; haughty
lofty and dignified, as in style
complete; overall: the grand total

Informal

very good; excellent, delightful, admirable, etc.: a general term of approval

Music

full; complete: a grand chorus
Origin of grand
Middle English
graunt
from Old French
grand, grant
from Classical Latin
grandis
, full-grown, great (replacing
magnus
in Late Latin and Romance languages), probably from Indo-European base an unverified form
gwrendh-
, to swell up from source Classical Greek
brenthos
, pride
grand piano
pl.

Slang

a thousand dollars
grand-
of the generation older (or younger) than: grandmother, grandson
Origin of grand-
Old French (see grand), replacing Old English
ealde-
, Middle English
olde-
: see old
---
grand
adjective
grand·er, grand·est
a. Large and impressive in size or extent: a forest of grand trees; corruption on a grand scale.

b. Sweeping in ambition or conception: a grand scheme to build a canal across the desert.

a. Very pleasing; wonderful; splendid: The children had a grand time playing in the barn.

b. Characterized by splendor or magnificence: A grand meal was laid before them. The emperor made a grand entrance on his horse.

a. Having more importance than others; principal: won the grand prize.

b. Having higher rank than others of the same category: the grand admiral of the fleet.

a. Dignified or noble, as in appearance or effect: the grand style of the great orators; the grand old man of British letters.

b. Having a serious moral purpose; noble: an endeavor with a grand mission.

Of a haughty or pretentious nature: put on a grand manner.
Including or covering all units or aspects: the grand total.
noun
A grand piano.
pl. grand Slang A thousand dollars: sold the car for six grand.
Origin of grand
Middle English
from
Old French
from
Latin
grandis
Related Forms:
---
grand

Proper noun
A commune in France
---
grand - Legal Definition
adj
An offense that involves an aggravating factor, such as the theft of a larger sum or the use or threat of force, and, therefore, warrants a higher sentence; for example, grand larceny.
---