pitiful

pit·i·ful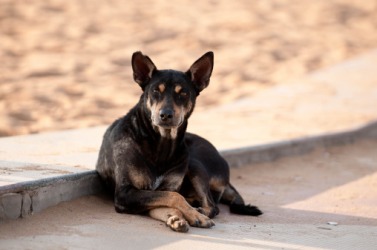 A pitiful stray dog
adjective
The definition of pitiful is a person of thing for which one feels sorry.

An example of pitiful is a stray dog.
---
pitiful
arousing or deserving pity
deserving contempt; despicable

Archaic

full of pity or compassion
---
pitiful
adjective
Inspiring or deserving pity.
Arousing contemptuous pity, as through ineptitude or inadequacy. See Synonyms at pathetic.
Archaic Filled with pity or compassion.
Related Forms:
---
pitiful

Adjective
(comparative pitifuller, superlative pitifullest)
So appalling or sad that one feels or should feel sorry for it; eliciting pity.

Scotland has a pitiful climate.

Very small (of an amount or number).

A pitiful number of students bothered to turn up.
Origin
From pity +"Ž -ful.
---