adjective
The definition of frightened is afraid, anxious or feeling fear.

When your house is being robbed by an armed gunman, this is an example of a time when you would be frightened.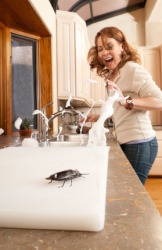 This woman is frightened by a bug.
---
frightened
adjective
filled with fright; terrified
---
frightened
Verb
Simple past tense and past participle of frighten.
---