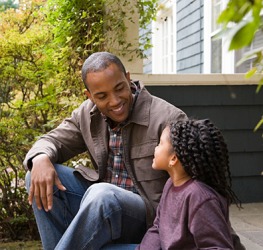 The father reassured his daughter that she would make new friends at her new school.
verb
Reassured is defined as comforted or removed the doubts and fears someone was feeling.

When you reminded your child that you loved him even though you were mad at him, this is an example of when you reassured him that you still loved him.
---
reassured

Verb
simple past tense and past participle of reassure
---