effervescent
ef·fer·ves·cent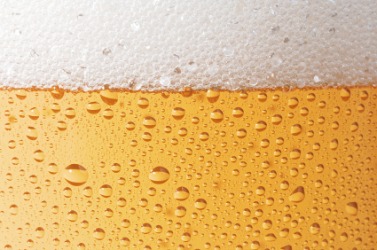 A glass of effervescent beer.
adjective
The definition of effervescent is a liquid that is fizzy or bubbly or someone with a lively personality.

An example of effervescent is a glass of champagne.
---
effervescent
giving off gas bubbles; bubbling up; foaming
lively and high-spirited; vivacious
Origin of effervescent
Classical Latin
effervescens
, present participle : see effervesce
---
effervescent

Adjective
(comparative more effervescent, superlative most effervescent)
(of a liquid) Giving off bubbles; fizzy.
Vivacious and enthusiastic.
Origin
From Latin effervēscō ("boil up")
---