similar

sim·i·lar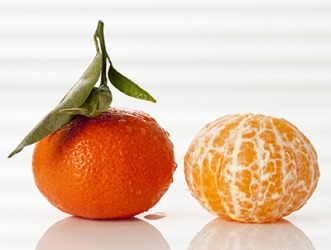 Clementines and tangerines are similar with both being in the mandarin class of oranges, but clementines are smaller and seedless.
adjective
The definition of similar is two things that have characteristics that resemble each other but are not exactly alike.

An example of similar is a cream skirt and a white skirt.
---
similar
nearly but not exactly the same or alike; having a resemblance

Geom.

having the same shape, but not the same size or position
Origin of similar
French
similaire
from Classical Latin
similis
: see same
---
similar
adjective
Having a resemblance in appearance or nature; alike though not identical.
Mathematics Having corresponding angles equal and corresponding line segments proportional. Used of geometric figures: similar triangles.
Origin of similar
French
similaire
from
Latin
similis
like
; see
sem-
1
in Indo-European roots.
Related Forms:
---
similar

---