similarity
sim·i·lar·i·ty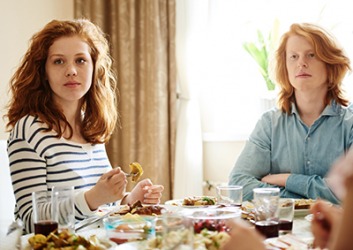 Bridget and her brother have a remarkable similarity in appearance.
noun
The definition of a similarity is a quality or state of having something in common.

When you and your cousin look exactly alike, this is an example of when the similarity between you two is striking.
---
similarity
the state or quality of being similar; resemblance or likeness
pl.

-·ties

a point, feature, or instance in which things are similar
Origin of similarity
similar + -ity
---
similarity
noun
pl.
sim·i·lar·i·ties
The quality or condition of being similar; resemblance.
A corresponding aspect or feature; equivalence: a similarity of writing styles.
---
similarity

Noun
(plural similarities)
Closeness of appearance to something else.
(philosophy) The relation of sharing properties.

Hardly is there a similarity detected between two or three facts, than men hasten to extend it to all. "" Sir W. Hamilton.
---