relation

re·la·tion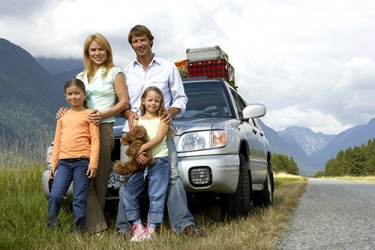 The Millers took a family road trip to visit their relations on the other side of the country.
noun
Relation is the connection between people and things, or the way in which two or more different groups feel about each other or someone who is part of your family as a result of blood or marriage.

An example of a relation is the connection between fantasy and reality.
An example of relation is hostility between two countries who are at war.
An example of a relation is your aunt, uncle, cousin or mother.
---
relation
a narrating, recounting, or telling
what is narrated or told; account; recital
connection or manner of being connected or related, as in thought, meaning, etc.
connection of persons by blood, marriage, etc.; kinship
a person connected with another or others by blood, marriage, etc.; member of the same family; relative
[pl.]

the connections or dealings between or among persons in business or private affairs
sexual intercourse
the connections or dealings between or among groups, peoples, nations, states, etc.: foreign and trade relations

Law

the statement of a relator at whose complaint an action is begun
the referring of an act or proceeding to a time before its completion or enactment, as the time of its taking effect
Origin of relation
Middle English
relacion
from Middle French or L: Middle French
relation
from Classical Latin
relatio:
see relate
in relation to
concerning; regarding; in reference to
---
relation
noun
A logical or natural association between two or more things; relevance of one to another; connection: the relation between smoking and heart disease.
The connection of people by blood or marriage; kinship.
A person connected to another by blood or marriage; a relative.
The way in which one person or thing is connected with another: the relation of parent to child.
relations

a. The mutual dealings or connections of persons, groups, or nations in social, business, or diplomatic matters: international relations.

b. Sexual intercourse.

a. The act of telling or narrating.

b. A narrative; an account.

Mathematics A correspondence between two sets, consisting of a set of ordered pairs, the first element of each of which is from the first set, and the second element of each of which is from the second set. If A = {1,2} and B = {3,4}, then {(1,3), (1,4)} is a relation from A to B .
Law The principle by which an action done on a certain date is treated as having been done on an earlier date. Also called relation back .
---
relation

Origin
From Anglo-Norman relacioun, from Old French relacion (cognate to French relation), from Latin relationem, accusative of relatio, noun of process form from perfect passive participle relatus ("related"), from verb referre ("to refer, to relate"), from prefix re- ("again") + ferre ("to bear, to carry")
---