noun
The definition of an analogy is a literal comparison between two things that have some features that are the same and others which are different.

A Model T Ford and a Volkswagen are both cars, have four wheels, and run on gasoline so comparing them would be an example of an analogy.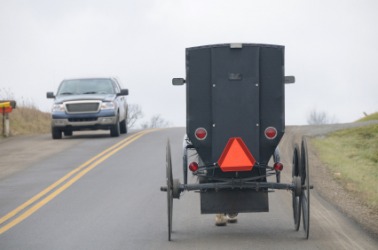 An analogy compares things that have differences and similarities.
---
analogy definition by Webster's New World
noun
pl.
analogies
similarity in some respects between things otherwise unlike; partial resemblance
the likening of one thing to another on the basis of some similarity between the two

Biol.

similarity in function between parts dissimilar in origin and structure, as the wing of a bird and that of an insect

Linguis.

the process by which words, constructions, or pronunciations conform to the pattern of other, often unrelated, ones: "energize" is formed from "energy" by analogy with "apologize" from "apology"; Old English "handa" became "hands" on analogy with other plurals in -s

Logic

an inference from certain admitted resemblances between two or more things to a probable further similarity between them
Origin: Middle English and amp; Old French analogie ; from Classical Latin analogia ; from Classical Greek proportion ; from analogos, in due ratio ; from ana-, according to plush logos, word, reckoning: see logic
Webster's New World College Dictionary Copyright © 2010 by Wiley Publishing, Inc., Cleveland, Ohio. Used by arrangement with John Wiley & Sons, Inc.
---
analogy definition by American Heritage Dictionary
noun
pl.
a·nal·o·gies
a. Similarity in some respects between things that are otherwise dissimilar.

b.

A comparison based on such similarity. See Synonyms at

likeness

.

Biology Correspondence in function or position between organs of dissimilar evolutionary origin or structure.
A form of logical inference or an instance of it, based on the assumption that if two things are known to be alike in some respects, then they must be alike in other respects.
Linguistics The process by which words or morphemes are re-formed or created on the model of existing grammatical patterns in a language, often leading to greater regularity in paradigms, as evidenced by helped replacing holp and holpen as the past tense and past participle of help on the model of verbs such as yelp, yelped, yelped.
Origin: Middle English analogie, from Old French, from Latin analogia, from Greek analogiā, from analogos, proportionate; see analogous.
The American Heritage® Dictionary of the English Language, 4th edition Copyright © 2010 by Houghton Mifflin Harcourt Publishing Company. Published by Houghton Mifflin Harcourt Publishing Company. All rights reserved.
---
analogy - Cultural Definition