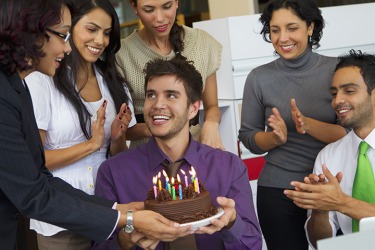 The team organized a put-up birthday party for their coworker Greg.
adjective
The definition of put-up is secretly planned beforehand.

An example of put-up used as an adjective is the phrase "put-up party," which means a surprise party.
---
put-up
planned secretly beforehand
contrived, counterfeit, etc.
Origin of put-up
from phrase put up
---
put-up
adjective
Informal
Planned or prearranged secretly: The theft was a put-up job.
---
put-up

Verb
(third-person singular simple present puts up, present participle putting up, simple past and past participle put up)
Usage notes
The object in senses 1-5 can come before or after the particle. If it is a pronoun, then it must come before the particle.
In sense 6 the object must always come after the particle.
---