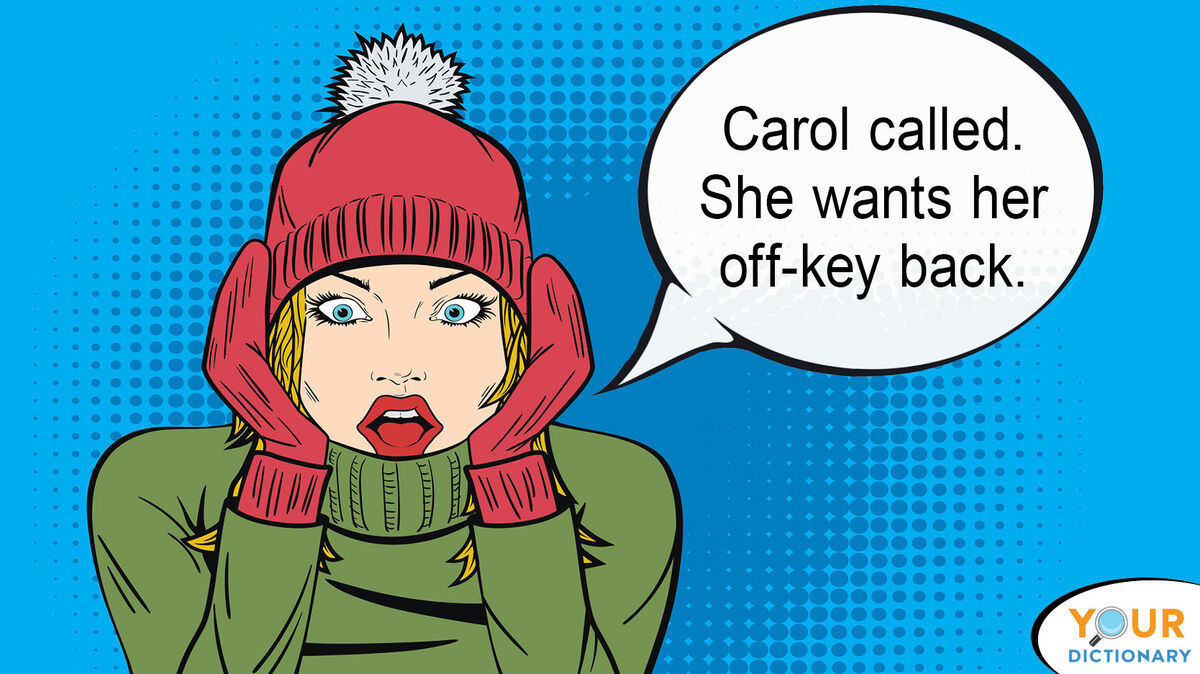 Nothing says Christmas better than a well-timed pun. Well, really it depends on the audience and your delivery. Puns can be hilarious if you choose your words wisely and pick just the right time to speak them. Check out these funny Christmas puns and get ready to create a mic drop moment this holiday season.
Christmas Party and Activity Puns
Whether your favorite (or not so favorite) Christmas activities include parades, parties, school activities, traveling, or other escapades, spice things up a bit with a selection of holiday puns.
Carol called. She wants her off-key back.
Cindy Lou Who are you?
Deck the halls with friends and family ...
Don't reindeer on my Christmas parade.
Holly mistletoe, Batman!
I'm all partied out this year; I have tinsel-itis.
I'm holi-dazed from all these parties!
I'm so busy, it's like I'm in winter wondering-where-I-am-land.
I'm just hanging out in downward eggnog.
It's time to go ho ho ho-me!
Let's have an elf-ing good time!
Look for me in pole position (North Pole, that is)!
No more parties! I have Rudol-phobia!
Oh little star of Christmas pageant fame …
She noels just enough to be dangerous.
Stuck in traffic again! We're so scrooged!
That party knocked me on my eggnog-in.
That reception was a little frosty!
There's snow place like home.
Time feliz when you're navidad having fun.
Welcome to the jingle mingle!
We're rockin' around this red eye flight!
Decorating a tree can be just as much fun as looking at one that someone else has covered in ornaments. If you can't find just the right words to say Merry Christmas, reach for one of these Christmas tree puns.
All it needles is love.
I'll be treeing you for Christmas.
I've been pine-ing away for a live Christmas tree!
Let's spruce up the living room!
Light her up!
Okay everybody, it's time to get lit!
That tree has some junk in the trunk.
This tree has artificial limbs.
Take me to tinsel town.
Those are some high quali-tree decorations!
These ornaments are elf made!
At the risk of sounding sappy, I'm so happy to tree all of you!
This gift is just a little something ornamental.
Welcome to the land of the tree!
What a tree-mendous addition to the living room!
Christmas Shopping and Gift Wrapping Puns
Whether you're talking about choosing gifts, shopping for them or wrapping them up in advance of exchanging presents, add a bit of humor with some funny punnies.
Christmas is no time to be elf-ish.
Deck the halls with bills and collection callies ...
Don't bah humbugging me about opening presents!
Don't kringle that paper!
Gifts are optional; we just need your presents!
I'm starting to feel like Saint Nickel-less with all this shopping.
I've been doing the credit card rock.
Jingle all the way to the bank.
Okay, Scrooge. Don't be the ghost of Christmas presents.
Put on some wrap music!
That packaging is a dead gift-away.
We're doing the jingle bell wrap!
Who did all this shopping? Me, my elf and I!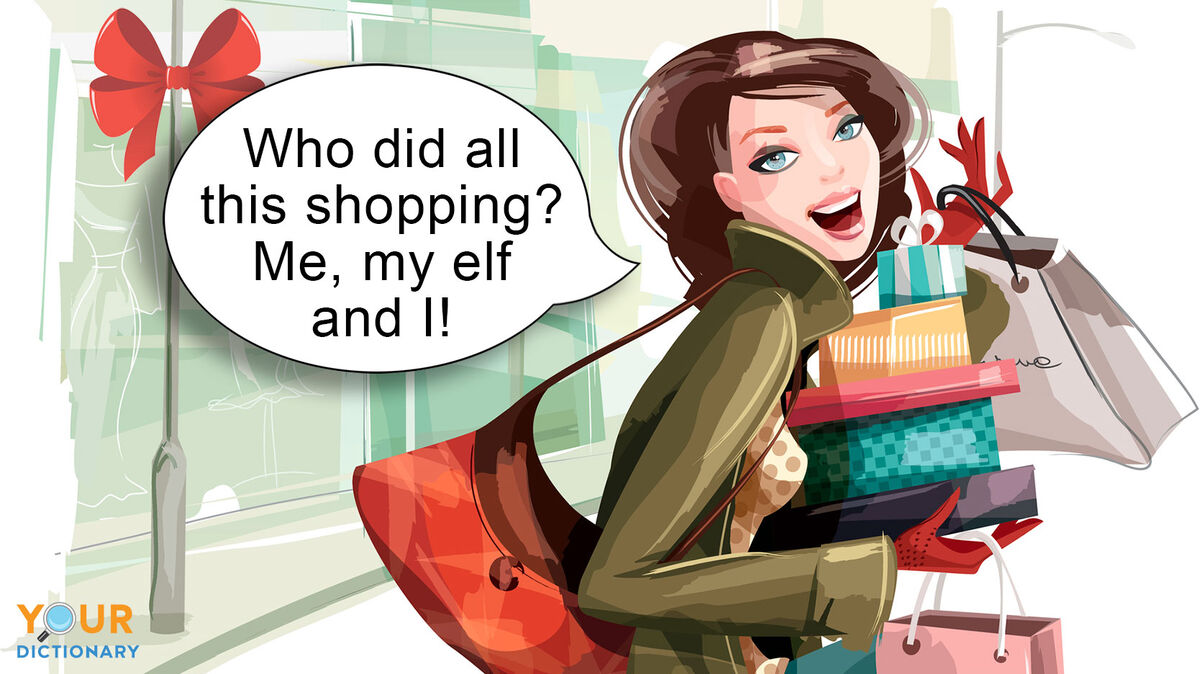 Santa and His Helpers Puns
No collection of Christmas puns is complete without a few references to the jolly old man himself, as well as Santa's helpful elves.
Be sure to Santa-tize your hands before dinner!
Christmas movies are Santa-mental!
Christmas travel is a pain in the sleigh!
Claus I love you, that's why!
I'm all Santa-ed out!
Is there Claus for concern?
Let me Santa-tain you!
Nobody puts elfie in the corner!
Santa's on my radar!
Sleigh me out to the ball game.
Take me down to the Santa Clause city ...
That santa hat really suits you!
To thine own elf be true.
You sleigh me!
What happens with Santa, stays with Santa!
Whatever Santa says, goes!
Food and Drink Christmas Puns
Food and beverages are central to many holiday celebrations. Be prepared to crack up your friends and loved ones with these funny puns about eating and drinking.
Hot Christmas tea, Hot Christmas tea, how lovely are thy leaves to me …
It's Christmas-thyme in the city.
Let's make some Santa-wiches for our guests.
Okay wise man, show us how to carve the turkey.
That gingerbread house really takes the cake!
We're having elf-abet soup for dinner!
We're peppermint to be together!
Who's been stocking the Christmas soup?
Who's the fruitcake in this group?
You put some eggnog in, you take some eggnog out …
You're the candy cane in my hot chocolate.
Family Quips for Holiday Gatherings
Holiday family gatherings are filled with emotions, from joy and happy sentiments to stress (lots and lots of stress). No matter what the mood is at your holiday gathering, toss in a few carefully selected puns to lighten the mood.
Having everyone together brings reindeers to my eyes.
I fa-la-la-la-love my family!
I'm so garland to see you all, I could just wrap you up in tinsel!
I'm pining to see you all!
It's time to take a family elfie!
Oh, what I wouldn't give for a silent night!
Put that down or I'll ring your jingle bell!
Someone's in for a Rudolph awakening!
That story is more sappy than the Christmas tree.
This isn't her first noel.
Where's the family fruitcake this year?
Who died and made you one of the three wise men?
Who's the most holi-dazed and confused this year?
You had me at halo.
Your inner grinch is showing.
Yule miss me when I'm gone!
Animal Puns for the Christmas Season
Don't leave the four-legged family members and woodland creatures out of the occasion. Be sure to include some critter twitters in your arsenal of funny punny sayings.
Don't be a mistle-toad!
Don't forget to hang your Christ-moose stockings!
Fleas navidad!
From our doghouse to yours, barky holidays!
Happy howl-idays!
Have a won-deer-ful Christmas!
Let's bark around the Christmas tree!
Reindeer don't have pilots' licenses. They're elf-taught.
We woof you a meow-u Christmas!
What a purr-fect present!
Yeti or not, Christmas has come!
Enjoy Some Holiday Hilarity
These funny Christmas puns can help you spread good tidings and cheer throughout the holiday season. If these seasonal puns are a hit with your Christmas crew, check out some examples of puns to use all the year through!