smoke

smoke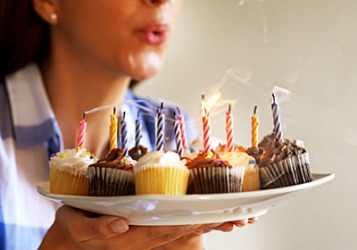 The smoke swirled around the candles on the plate of birthday cupcakes.
noun
Smoke is a cloud from something burning, or slang for a time period during which cigarettes or tobacco are used.

An example of smoke is a cloud rising from a burning candle.
An example of a smoke is a cigarette break.
verb
Smoke is defined as to use cigarettes, a cigar or a pipe, or to stain or cook with the residue from something burning.

An example of smoke is to inhale the fumes of a cigarette.
An example of smoke is to cook fish over a fire.
---
smoke
vaporous matter arising from something burning and made visible by minute particles of carbon suspended in it
a mass or cloud of this

any vapor, fume, mist, etc. resembling smoke

Informal

an act or period of smoking tobacco, etc.: time out for a smoke
something to smoke, as a cigarette or pipeful of tobacco

something without substance, significance, or lasting reality
something that beclouds or obscures
a dusky gray

Chem.

a suspension of solid particles in a gas
Origin of smoke
Middle English from Old English
smoca
, akin to German
schmauch
from Indo-European base an unverified form
smeukh-
, to smoke from source Classical Greek
smychein
, to smolder, Irish
m?ch
, smoke
intransitive verb
smoked

,

smok′ing
to give off smoke or a smokelike substance
to discharge smoke in the wrong place, esp. into a room: said of a furnace, fireplace, etc.
to give off too much smoke: said of a lamp, type of fuel, etc.

Informal

to move or operate very rapidly

to draw the smoke of tobacco, etc. into the mouth, and often lungs, and blow it out again
to be a habitual smoker
to stain or color with smoke
to treat (meat, fish, etc.) with smoke, as in flavoring or curing
to fumigate as with smoke
to drive or force into the open with or as with smoke; force out of hiding, secrecy, etc.: often with out
to stupefy or stun (bees, etc.) with smoke
to draw the smoke of or from (tobacco, a pipe, etc.) into the mouth, and often lungs, and blow it out again

Archaic

to detect or be suspicious of

Obs.

to tease or mock

Slang

to hit or throw with great force: the batter smoked the ball over the fence
go up in smoke
to be consumed by fire
to come to nothing; fail utterly
---
smoke
noun
a. A mixture of gases and small suspended particles of soot or other solids, resulting from the burning of materials such as wood or coal.

b. A cloud of such gases and suspended particles.

c. A vapor, mist, or fume that resembles this.

Something insubstantial, unreal, or transitory: "What everybody echoes or in silence passes by as true to-day may turn out to be falsehood to-morrow, mere smoke of opinion" ( Henry David Thoreau )

a. The act of smoking a form of tobacco: went out for a smoke.

b. The duration of this act.

Informal Tobacco in a form that can be smoked, especially a cigarette: money to buy smokes.
A substance used in warfare to produce a smokescreen.
Something used to conceal or obscure.
A pale to grayish blue to bluish or dark gray.
Baseball Pitches thrown at high velocity; fast balls: threw a lot of smoke in the early innings.
verb
smoked, smok·ing, smokes
verb
intransitive
a. To draw in and exhale smoke from a cigarette, cigar, or pipe: It's forbidden to smoke here.

b. To engage in smoking regularly or habitually: He smoked for years before stopping.

To emit smoke or a smokelike substance: chimneys smoking in the cold air.
To emit smoke excessively: The station wagon smoked even after the tune-up.
Slang

a. To go or proceed at high speed.

b. To play or perform energetically: The band was really smoking in the second set.
verb
transitive
a. To draw in and exhale the smoke of (tobacco, for example): I've never smoked a panatela.

b. To do so regularly or habitually: I used to smoke filtered cigarettes.

To preserve (meat or fish) by exposure to the aromatic smoke of burning hardwood, usually after pickling in salt or brine.

a. To fumigate (a house, for example).

b. To expose (animals, especially insects) to smoke in order to immobilize or drive away.

To expose (glass) to smoke in order to darken or change its color.
Slang

a. To kill; murder.

b. To defeat decisively, as in a competition.

Baseball To throw (a pitch) at high velocity.
Phrasal Verbs:
smoke out
To force out of a place of hiding or concealment by or as if by the use of smoke.To detect and bring to public view; expose or reveal:
smoke out a scandal.
Origin of smoke
Middle English
from
Old English
smoca
Related Forms:
smok′a·ble smoke′a·ble

adjective
---
smoke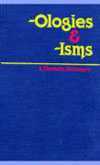 See also fire.
capnomancy
a form of divination involving smoke.
empyromancy
a form of divination involving fire and smoke.
fuliginosity
1.
the state or condition of being sooty or smoky.
2.
soot or smoke.
— fuliginous,

adj.
---
smoke

Noun
(countable and uncountable, plural smokes)
(uncountable) The visible vapor/vapour, gases, and fine particles given off by burning or smoldering material.
(colloquial, countable) A cigarette.

Can I bum a smoke off you?;  I need to go buy some smokes.

(colloquial, countable, never plural) An instance of smoking a cigarette, cigar, etc.; the duration of this act.

I'm going out for a smoke.

(uncountable, figuratively) A fleeting illusion; something insubstantial, evanescent, unreal, transitory, or without result.

The excitement behind the new candidate proved to be smoke.

(uncountable, figuratively) Something used to obscure or conceal; an obscuring condition; see also smoke and mirrors.

The smoke of controversy.

(uncountable) A light grey colour/color tinted with blue.

(military, uncountable) A particulate of solid or liquid particles dispersed into the air on the battlefield to degrade enemy ground or for aerial observation. Smoke has many uses--screening smoke, signaling smoke, smoke curtain, smoke haze, and smoke deception. Thus it is an artificial aerosol.
(baseball, slang) A fastball.
Verb
(third-person singular simple present smokes, present participle smoking, simple past and past participle smoked)
(intransitive) To inhale and exhale tobacco smoke regularly or habitually.

Do you smoke?

(intransitive) To give off smoke.

My old truck was still smoking even after the repairs.

To preserve or prepare (food) for consumption by treating with smoke.

You'll need to smoke the meat for several hours.

(slang) To perform (e.g. music) energetically or skillfully. Almost always in present participle form.

The horn section was really smokin' on that last tune.

(US, slang) To kill, especially with a gun.

He got smoked by the mob.

(New Zealand, slang) To beat someone at something.

We smoked them at rugby.

William Shakespeare

He was first smoked by the old Lord Lafeu.

Addison

Upon that [...] I began to smoke that they were a parcel of mummers.

To burn; to be kindled; to rage.
To raise a dust or smoke by rapid motion.
To suffer severely; to be punished.
Part or all of this entry has been imported from the 1913 edition of Webster's Dictionary, which is now free of copyright and hence in the public domain. The imported definitions may be significantly out of date, and any more recent senses may be completely missing.
Adjective
Of the colour known as smoke.
Made of or with smoke.
Origin
From Middle English smoke, from Old English smoca ("smoke"), probably a derivative of the verb smocian ("to smoke, emit smoke; fumigate"), from Proto-Germanic *smukōnÄ… ("to smoke"), ablaut derivative of Proto-Germanic *smeukanÄ… ("to smoke"), from Proto-Indo-European *(s)meug(h)- ("to smoke"). Related to Old English smÄ"ocan ("to smoke, emit smoke; fumigate"), Dutch smook ("smoke"), Middle Low German smōk ("smoke"), German dialectal Schmauch ("smoke"), Bavarian schmuckelen ("to smell bad, reek").
Proper noun
(UK, slang, with "the") London.

I'm heading down to the Smoke later this week.
---